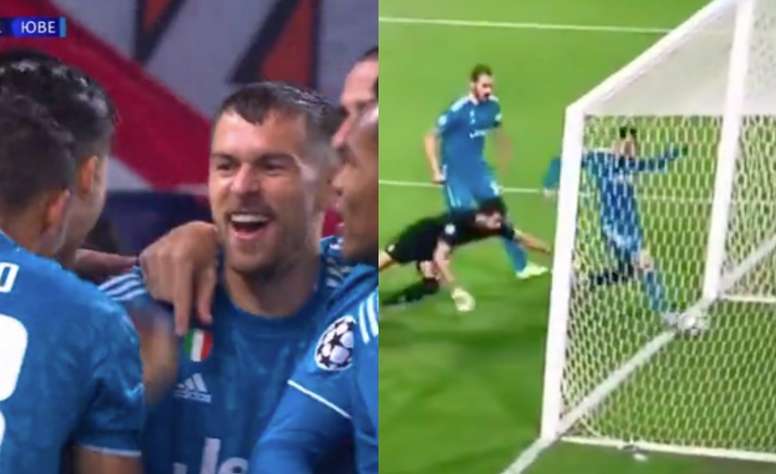 Ramsey steals Ronaldo's long awaited free kick goal
There's trouble coming. Juventus took the lead against Lokomotiv Moscow in Russia early on, with a Cristiano Ronaldo's set-piece to which Guilherme could not react worse.
The free-kick came in, and the Russian international dropped it. As the ball entered the goal, it appeared that Ramsey got the final touch on the line.
During the celebration, the ex-Arsenal player insisted to Ronaldo that the ball was already in when he put it in the net, but UEFA gave the goal to Ramsey.
If it was Ronaldo's goal, it would have been his first free-kick goal for Juventus in an official match.
Although he scored one for Portugal, CR7 hasn't scored a free-kick for a club side since 19 November 2016, when he did so against Atlético at the Vicente Calderón.
The happiness didn't last long for Juventus, as Miranchuk equalised moments later making the game level again.