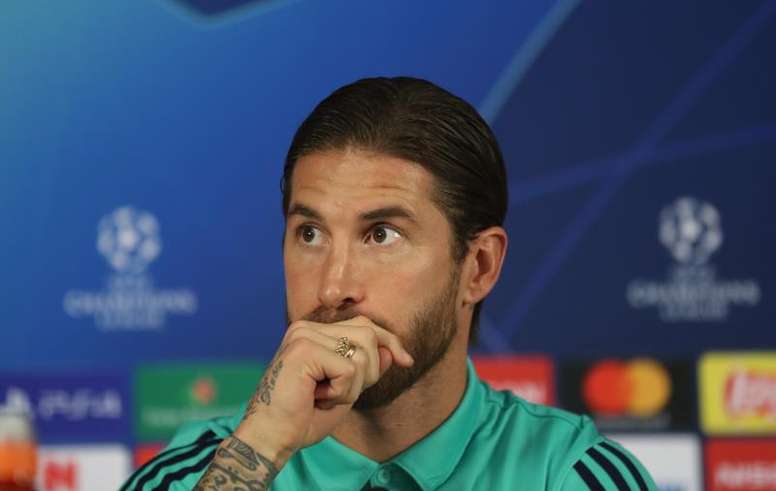 Ramos regretted that no one would go out and ratify Zidane
Ramos stuck up for the coach and defended Zidane greatly. "Everyone knows that the squad trusts in Zidane. Whatever happens in the last results and the future, there is a united team that trusts the coach, just as he trusts the players. We would have liked the results to be different but Madrid always come back and we have to do it together," he said in Istanbul at the pre-match press conference against Galatasaray.
When the captain was asked about Jose Mourinho and his possible return, he spoke in a different way in regards to the Portuguese, who went without winning the Champions League, compared to Zidane, who has won three consecutive ones and is yet is still constantly questioned.
"The team are only thinking about winning tomorrow, we don't go beyond an opinion and what certain people want. It's true that sometimes the measuring stick is different for some rather than others. Third parties should be left out and not create misunderstandings inside the team," he expressed about the rumours.
"In football the measuring stick is different for certain players and coaches, it would be very easy to end everything by saying that Zizou is going to continue until the end of the season and speculation would be avoided, but it depends on results. If the coach is questioned every time there is one bad result, it is uncomfortable for everyone. It's a bit tired, but at Real Madrid we know that it depends on the result," he added, with a direct message.
Regarding the thinking of the squad, the captain said they should only think about their own because they cannot "let people's opinions manipulate us. He did warn that "Zizou is cured of fright" and "he knows the house well, the day-to-day and the level of exigency of the club".
"After all, this depends on results. I don't believe that this has any influence on his coaching decisions. We must all live apart from flattery and criticism because we would be conditioned every game. Football goes fast, some days it wins, others it loses and you can't anchor yourself in any opinion. We have to get results that will make us feel more comfortable and better with the work done," he said, trying to isolate Real Madrid from criticism.
"We think about winning and not whether Zizou will continue or not, we are only thinking about tomorrow's match which is the highest priority. To talk about whether he continues or not we will have time to see. I hope the results are good and that he will continue for a long time but he deserves respect for everything he has done for Real Madrid as a coach," said Ramos.