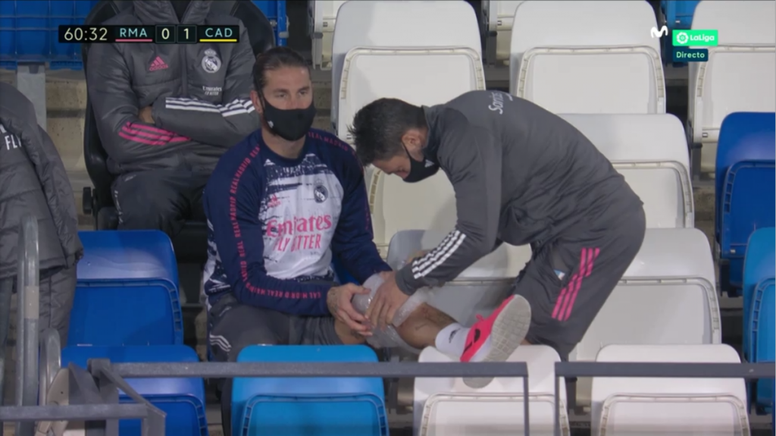 Ramos will fight to be ready for the Champions League
Real Madrid shrank after Sergio Ramos had to leave the field at half-time in the defeat against Cadiz. Knee issues after a collision prevented the centre-back from continuing, and he underwent tests on Sunday morning.
According to 'Marca', the medical examinations have ruled out any significant injury, although the centre-back continues to suffer discomfort and this Sunday he did not train with his team-mates. Club sources informed 'EFE' that it was a blow "to the back of the knee".
From now on the captain will put himself in the hands of the physios with the intention of playing in the return of the Champions League this week.
Ramos is ready to force himself to play against Shakhtar Donetsk, who the team are playing this Wednesday at the Alfredo di Stefano. There will only be a couple of days of training after that before the 'Clásico' against FC Barcelona.
This assumes that there would be some risk of not being able to play or worsening his knee situation. For this reason, Sergio Ramos and the doctors will be checking the captain's condition minute by minute so that he will only play against Shakhtar if it is safe.
For the time being, it is expected that the captain will not be in training this Monday either. If the pain subsides and it everything looks ok, Ramos will return to train with his teammates on Tuesday, in the pre-match.