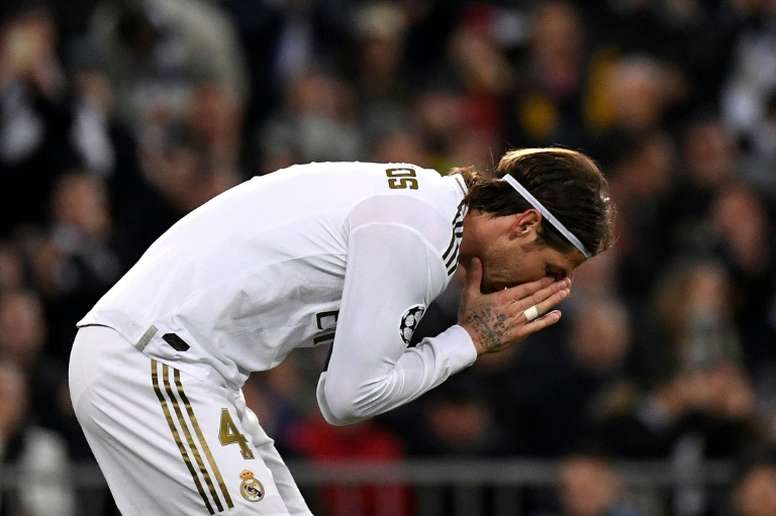 Ramos leaves UCL defeat behind to focus on El Clasico
Real Madrid will have to travel to Manchester to overcome the adverse result against Manchester City, as the club are not prepared to get eliminated so soon. Sergio Ramos showed they are still standing with a post on social media and a few words to the club's press.
The captain wants to turn the page, forget what happened and continue fighting in one of the most important weeks of the season, as the 'Clásico' is just around the corner and he wants to recover the leadership and leave Barcelona behind in the standings.
"It's not a normal game. Although there are three points at stake, as in any other game, El Clasico is not a duel like the others. Winning against Barcelona is a great joy. It also tends to have a very positive impact on the team's morale," said Sergio Ramos.
The defender analyzed the importance of the clash against Barcelona, although he made clear that the season is long and the 'Clásico' comes with time to recover points: "It will be very disputed, because of the time in the season too, and because the difference of points between both is minimal. It can be decisive or not depending on the result, but I think that there is still a lot left to play in LaLiga. There are many points at stake and anything can happen. It would be very important for us to get this victory at home, with our fans, which also means an extra incentive for us and more satisfaction if we win."
Sergio Ramos will add another 'Clásico' to his long list, but he has not lost his enthusiasm for the game. He will live it "as if it were the first", but never as if it were the last.
"It is true that LaLiga is very competitive, but we are going to fight for it. We have a lot of hope, we have to give our better level. LaLiga gets more difficult every year and it has become more equal", he continued.
He also took the opportunity to defend Zidane after the defeat against City: "He is a great coach. He handles the dressing room staff well and not everyone knows how to manage that. He knows well the performance he can get out of each of us and he is the ideal coach for Real Madrid. I hope, that we can live another time of great titles with him".