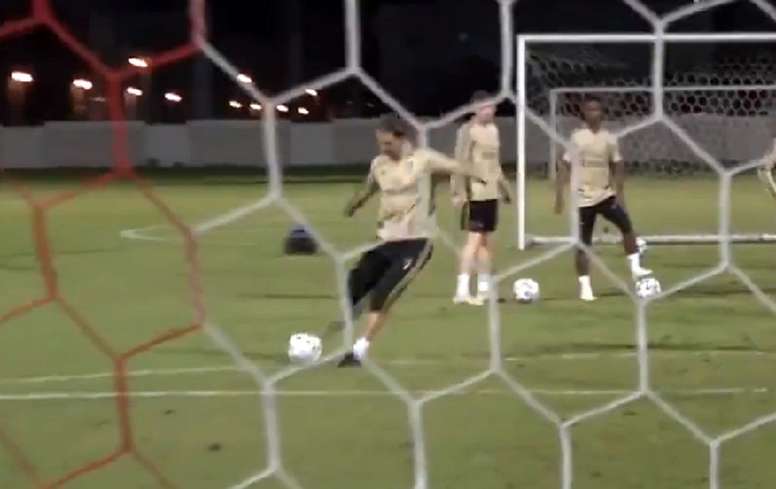 Ramos' great goal before the Super Cup final
Real Madrid made most of their last training session before the Supercup final and there was a good atmosphere between the whole squad.
Zinedine Zidane wanted to end the training with some shots on goal so that their aim was well-tuned and Sergio Ramos showed that, who knows what it's like to score against Atlético.
The defender and captain scored one of the goals of the training session. It was a strong, well-placed shot halfway up and to the right of the goalkeeper, who never touched it.
January 11, 2020