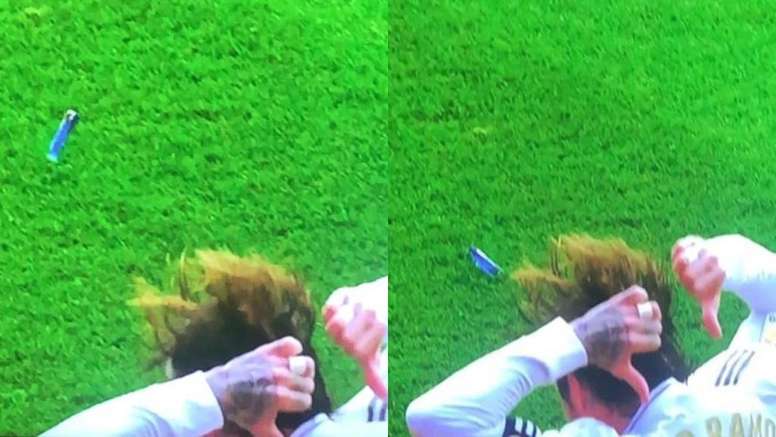 Ramos celebrates goal and has lighter thrown at him
Osasuna went in front through Unai, but Sergio Ramos, after handbags with Fran Mérida, headed on the goal line to make it 2-1 to Madrid. That's where the lighter fell.
Sergio Ramos ran to the corner to celebrate the goal, a usual attitude in all players. The Real Madrid captain, far from being able to go quietly, saw a lighter thrown at him from the stands.
Added to all this is the insults that he received from the same moment he scored a goal and that put Real Madrid in front against Osasuna.
Ramos was also the protagonist in the match after a hard and strong tackle on Rubén García that went totally unnoticed. If VAR had seen it, he could have been sent his marching orders.