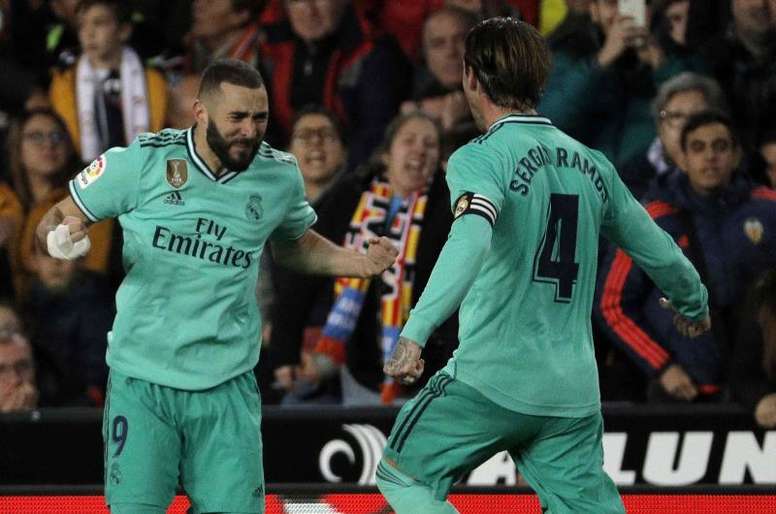 Ramos, Benzema and Jovic, ready for Sevilla
The Real Madrid squad went back to training this Friday morning ahead of their LaLiga clash against Sevilla tomorrow afternoon. And it did so with some familiar faces that had been forced away from the pitch for a little while...
Sergio Ramos is back and 100% recovered, in what seems like record time. He was seen limping off at the end of Real Madrid's Spanish Super Cup win, but only a few days later, he's already been given the all clear.
Benzema and Jovic have also recovered. These two were one of Zinedine Zidane's biggest worries, as he was desperately needing a forward to score goals and provide offensive plays.
Meanwhile, Asensio is still injured but his presence in training can only be a good sign, while Hazard, with no specific recovery date, could still be sidelined for a while. Fede Valverde is also ruled out for the match against Sevilla, as he will be serving his one-match ban for tackling Morata in the Spanish Super Cup, which lead to a now-infamous red card.
17 January 2020