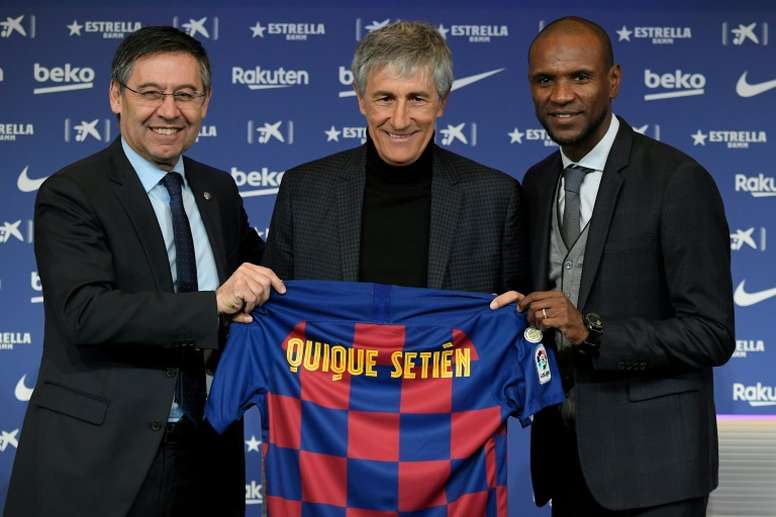 Quique Setién, from Barcelona to... Palmeiras?
Quique Setién is already looking for a new team after his failed time at Barcelona, where it ended up being a patch that didn't work and only lasted a few months.
Still in dispute with Barca, the Cantabrian has preferred to give himself some time before returning to managing. However, there are already teams thinking about hiring him. The latest one, according to 'Marca', is Palmeiras.
The 'Verdao' want to fill the media exit of Vanderlei Luxemburgo with the former coach of Barcelona, although the media insisted that the operation is very complicated.
He isn't the only Spaniard that the side are following. The Brazilian side had sounded out Miguel Ángel Ramírez, the miracle manager of Independiente del Valle, but also with no luck.
If Setién ends up thinking about the offer, he wouldn't be the only Spaniard in the Brazilian Championship, as Domènec Torrent manages Flamengo, and although he struggled, he has adapted perfectly.