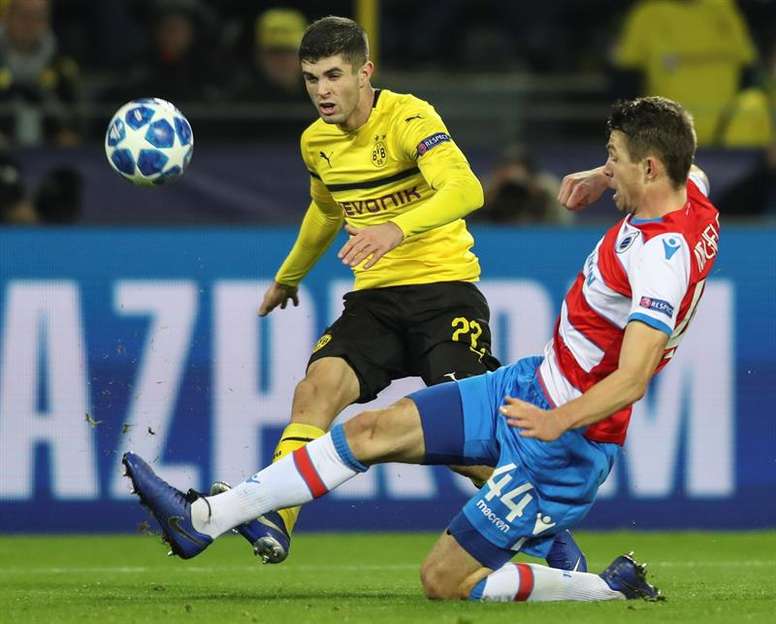 Pulisic: 'I've not spoken with Sarri'
The United States international secured his 'dream' move to the Premier League, reported to be worth a fee of around £57 million, with the Stamford Bridge club on Wednesday, but admits that he has not spoken to his future manager about a potential role in the Chelsea side. The creative midfielder became the club's third most expensive signing, in spite of his Dortmund deal being due to expire next year.
In an interview with 'ESPN', Pulisic admitted that he has not spoken to Sarri since he signed his Chelsea contract, explaining: "No, nothing like that. Like I said, I've been here and playing with Dortmund the whole time and I've been focused here, but I'll be really excited once the time comes."
The 20 year old knows that, in spite of the hefty price tag now attached to him, he will have to prove his worth to his new side when he does arrive in England next summer. He added: "You have to go in and earn your spot and prove you are worthy of being on the field. I think they definitely see me in one of the wider areas, but I think they also know that I can play kind of anywhere across the attack. So I'm ready for wherever I need to be filled in really."