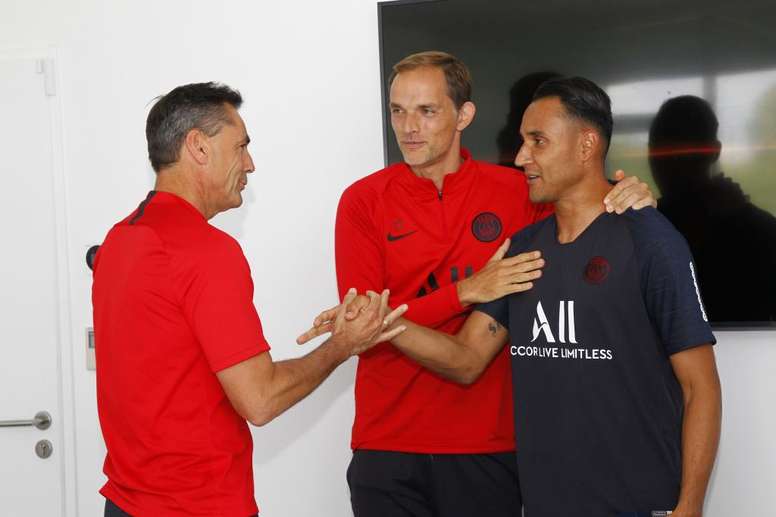 PSG welcome Keylor Navas
Gone are the days at Real Madrid. Keylor Navas is in Paris, ready to write his own story at Le Parc des Princes.
The player, who has been with the Costa Rican national team in recent days, has landed in France this Tuesday. There, they waited for him with open arms.
Keylor Navas signed a contract with PSG on the 2nd September, the last day of the transfer market. Finally, he can now join the Parisian team.
"Welcome to the club, Keylor Navas", PSG published on social media. The goalkeeper signed for four seasons and has already met Tuchel, Di Maria and the rest of the Parisian squad.
September 10, 2019
On the last day of the transfer market, PSG and Real Madrid made a deal to swap goalkeepers. Keylor Navas set course to Paris and Areola resided in the Spanish capital.
Keylor Navas hopes to be the main man at PSG. "I will strive to conquer the heart of PSG fans. I come to France with a lot of ambitions," he said when his signing was announced.