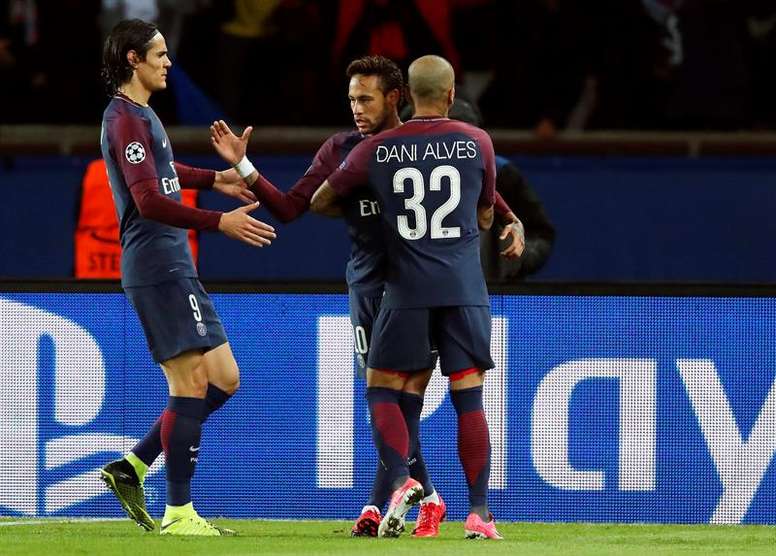 PSG's dressing room cliques
The wages, the languages, the uncontrolable egos, human nature. There are a lot of things that can divide a group of players that spend each and every day in each other's pockets. According to the aformentioned source that is precisely the case with PSG, with a number of smaller groups to be found behind closed doors at PSG.
The first of the groups is that of Neymar and his friends, unsuprisingly Brazilians form a major part of this group, though they are joined by a curious name: that of reserve goalkeeper Kevin Trapp.
Despite being German himself, Trapp's wife is Brazilian and his ability to speak Portuguese allows him to fit in seamlessly with the likes of Thiago Silva, Dani Alves and Marquinhos.
The next group is the least surprising of all, the French players. The PSG squad boasts 13 French players, meaning that they are a vital part of the squad dynamic. Kylian Mbappe, Adrien Rabiot and Alphonse Areola are supposedly the leaders of this particular group, who are distanced from other members of the squad due to the language barrier.
Cavani and the rest of the South Americans
Fan favourite Edinson Cavani may still not be on the best of terms with Neymar depending on which reports you believe and so the Uruguayan spends his days with fellow hispanophones Angel Di Maria, Javier Pastore and Giovani Lo Celso.
Interestingly, it is very much possible that all four of those players will no longer be on the books at PSG next season if the rumour mill is to be believesd.
Verratti, Motta, Draxler...
Marco Verratti is a curious case. The midfielder adapts to every situation both on and off the field. The Italian understands several languages, allowing him to flit between various groups and earn the respect of his teammates.
'UOL' also underlined Thiago Motta's lack of popularity among his fellow players, with the veteran thought to have been involved in more than one argument since the start of the season.
Finally, Julian Draxler created a lot of drama in the dressing room with his declarations following PSG's Champions League exit and later admitted that he has very few friends among the PSG squad.