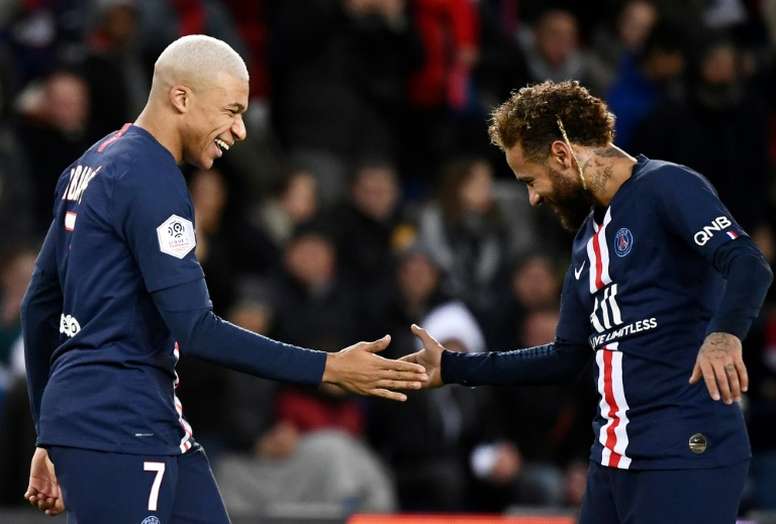 PSG prevent Mbappe and Neymar from going to Olympics
Kylian Mbappe entered in the 80 man preliminary squad released by the French Federation. However, the PSG footballer has not been granted permission from the Parisian outfit to play in the Olympic Games, 'L'Equipe' reported. 'France Football' says the same goes for Neymar.
"Mbappe is in the prelist for the Olympic Games issued by Sylvain Ripoll. It will soon be cut to 50 and then an 18 man squad plus four reserves. He has the right age to be able to go. Like all the youngsters of his age who are talented, he is in the list," Noel le Graet, the president of the French Federation said.
However, Mbappe, who had shown his commitment and predisposition to participate in the Olympic Games, has come up against a stumbling block in PSG and he will not be able to go to Tokyo. The club did so in a letter which the French Federation received.
PSG also stop Neymar
The Frenchman will not be the only footballer who is not at the Olympic Games. PSG have also spoken to the Brazilian Federation to explain to him that they will not let Neymar leave for Japan in August.
PSG, therefore, have said "no" to two of their star players' wishes. Both Mbappe and Neymar will stay in Paris to prepare for the 2020-21 season instead of going to the Olympic Games.
The clubs have the right to stop their players taking part in the Olympic Games. As it is not a FIFA tournament, clubs are not obliged to release their footballers.