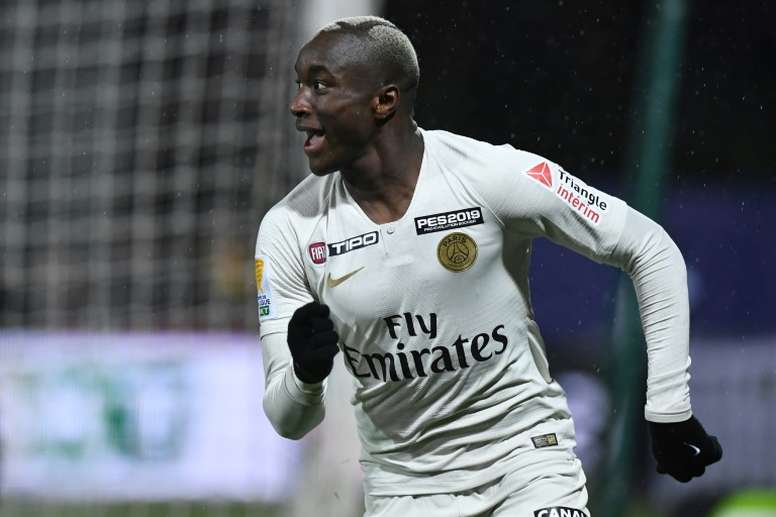 PSG prepares exits for youth academy players
PSG were one of the few teams risking strong sanctions for their spending after the arrivals of Neymar and Mbappé in the summer of 2018. Since, the Parisians have been much more careful when signing players, focusing on their youth teams and academy players a lot more.
'Le Parisien' has claimed that Tanguy Kouassi, one of their most promising youngsters who impressed during the U17 World Cup, could be on his way to RB Leipzig, a team known for giving young players a chance and preparing them for bigger competitions all at once.
His current contract runs until June, but the Frenchman wants to know he will have playing time before signing a renewal... Which is why RB Leipzig have come knocking on his door.
His exit would not be a tragedy for PSG. as the club's youth academy has become a solid source of income in recent years, and it has even surpassed some other sales in the first team in terms of revenue.
Nkunku, Nsoki, Diaby, Weah, Descamps and Zagre have all left the team in recent months and are unevenly matched, but they are not alone. In the past, Adli, Ikone, Sabaly, Augustin and Zagadou have also left, some of them leaving a significant amount in the club's coffers.
But PSG has not taken too long when it comes to replacing those departed. It bet on Marcin Bulka and Mitchel Bakker in what is a warning of what may happen in the future. With the wage bill skyrocketing and the 'financial fair play' tightening, the youth academy is presented as one of the great arguments for the PSG of the future.