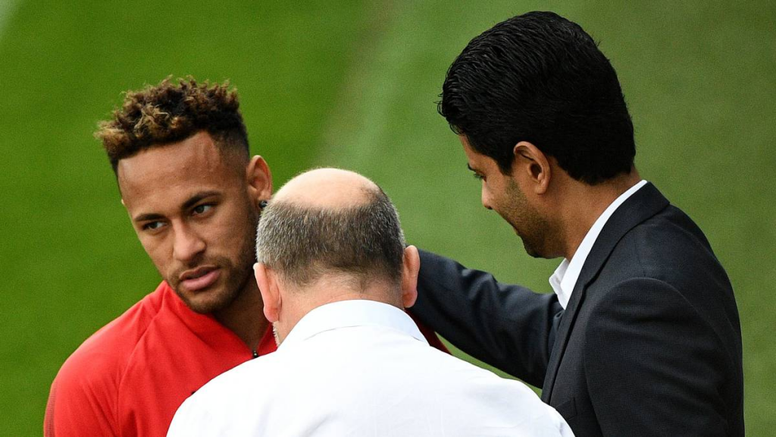 PSG does not want to sell Neymar back to Barça, makes Madrid an offer
Madrid doesn't want Neymar anymore, even though they would have been willing to fight for his transfer months ago. The Brazilian is no longer wanted at the Bernabeu, as they already have Hazard, and dream of seeing Mbappé in the team's legendary white kit. Neymar, meanwhile, will have to wait for PSG to make it easy for him to return to Barcelona.
A situation that does not seem at all simple, even if the number '10' and his father put his current club against the wall. He wants to leave, as Bartomeu confirmed publicly, who also talked about a key aspect in this whole affair: "PSG doesn't want him to leave," said the Barcelona boss, who also added that Dembele "is better" than the Brazilian.
According to 'Marca', the issue at hand is not PSG not wanting to sell to Neymar, but about PSG not wanting to sell him to Barcelona. The relationship between the two clubs is not at it's best since 2017, when Barça tried to sign Verratti and then ended up without Neymar. With these cards on the table, Al-Khelaïfi decided to offer Neymar to Madrid on up to two occasions
The offer to Rakitic or the flirtation with Rabiot are other chapters that have disturbed the relationship between PSG and Barcelona, although it was Bartomeu who implied that Al-Khelaïfi confessed to him that Neymar intends to leave: "I know he wants to leave because I've read it in the press. Also because I have seen Al-Khelaïfi many times in meetings of the ECA".
The PSG owner is standing in the way of Barcelona's intentions, all while the club is pending to resolve the conflict with Griezmann and Atlético de Madrid. Neymar would be the biggest sale of the summer, but today seems an unviable option. Even Madrid, at least according to what PSG wants, would have more options to take the footballer of the 'Canarinha'.
This is all going on while all parties involved, especially those closest to Neymar, got down to work to try to avoid his return to the Camp Nou. However, the situation may become even tenser as the days go by, especially when PSG return to work. If Neymar is headstrong, PSG may have no choice but to swallow their pride and accept his departure.