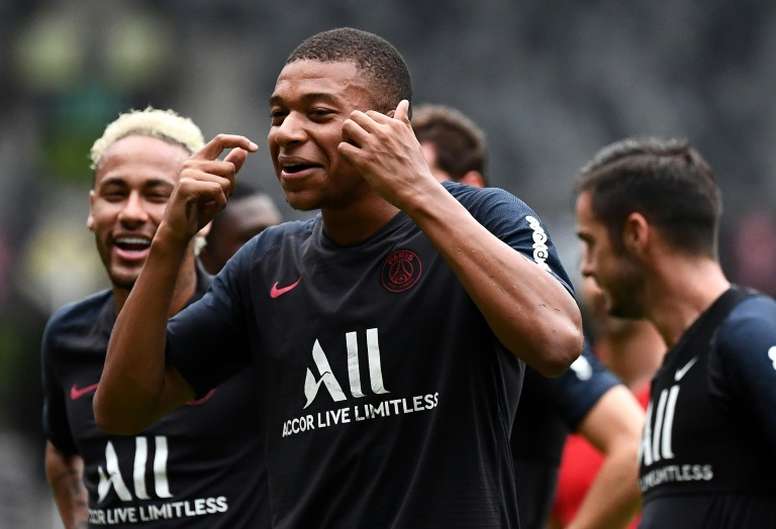 PSG does not now rule out the Mbappe-Neymar deal
In this way, the above source assures that Leonardo, Sporting director, is aware of the how difficult of a challenge it would be to get the Brazilian to stay at the club, therefore, he is now rethinking different options, other than those at the start of the summer.
It is important to remember that PSG have already used this 'loan with an option to buy' formula in 2017, when they brought in Kylian Mbappe from Monaco, the same summer that they had paid 222 million euros for Neymar from Barcelona.
'Le Parisien', without precise statistics, confirm this Sunday, that the Catalan club will have a new fee for the Brazilian, although it acknowledges that it is difficult to see what its content may be after having transferred Philippe Coutinho to Bayern Munich, which was one of the masterpieces for an eventual signing of Neymar.
PSG have accepted the idea of Barcelona selling their star striker in a deal that would include an exchange for another player.
But they demanded that it would be at least 100 million euros, that there were two players involved in the deal and a restricted list of players, at the top of which, was Coutinho and Ousmane Dembele.
The problem is that the Coutinho option has already disappeared, Dembele is also not for sale as he has let PSG leaders and their coach, Thomas Tuchel, know that he wants to stay in the Catalan team.
Due to all this, 'Le Parisien' speculate that with interest building by the directors of Barcelona, it scould simply be a lie to give the impression that they strive to achieve it and satisfy Messi, who has put pressure on Neymar's return.
In whichever case, they also wanted the Brazilian star to take to the floor and clearing express what he wants to do and whether he wants to play for Real Marid once again.
People around him have been repeating that message since May with more or less insistence, something that has come as quite a shock for PSG and in the last few days they have tried to install the idea that Neymar not only continues to be part of their team, but also still has a contract for another three seasons and will remain if there is no consistent offer.
Tuchel became very insitent in his press conference this Saturday that, although he has not summoned him for the second league match this Sunday - for him a strong PSG is a PSG with the Brazilian star, and that he intends to defend and protect him to regain the fans confidence.
As far as Real Madrid is concerned, both 'Le Parisien' and 'L'Équipe' claim this Sunday that regular contact with the player's representative, Pini Zahavi, has not ceased.