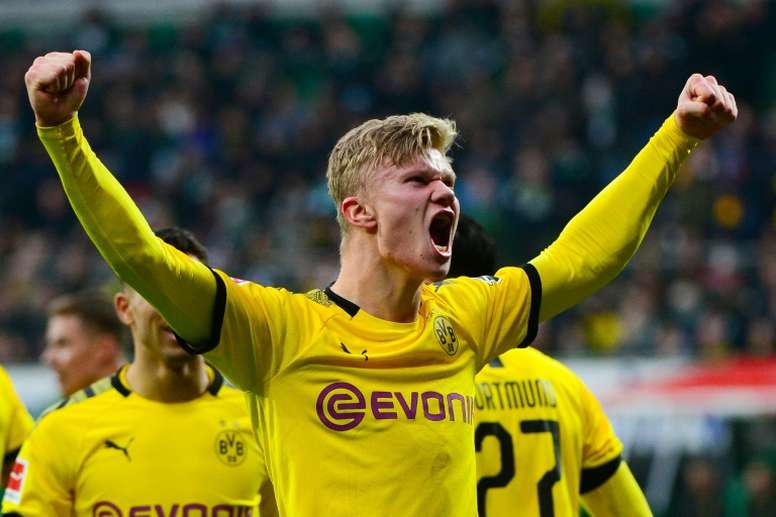 PSG could pass on Mbappé and rival Madrid for Haaland
Kylian Mbappé's decision not to accept his contract extension offer has started to make the PSG nervous. The Parisian team is trying to cover its tracks.
Marca reported that the team led by Thomas Tuchel has started to think about Haaland. The Norwegian striker has been revalued since scoring nine goals in a match at the U-20 World Cup right up to his stunning performances for Borussia Dortmund.
The tacit agreement between the German team and the player means that he does not plan to move from Dortmund this summer. But from then on, a war will be waged to get the striker.
PSG will not lose sight of the negotiation for the Norwegian international. But his incorporation will be determined by Kylian Mbappé's decision. If the Frenchman extends his conract, PSG will not try to sign Haaland and Real Madrid will be the main favourite.
And it's Real Madrid's interest in Mbappé which could trigger the entire operation. If the Spanish club succeeds, Haaland would be their main target, but if they fail, PSG will continue to be linked to the World Cup winner and will therefore not need to sign Haaland.