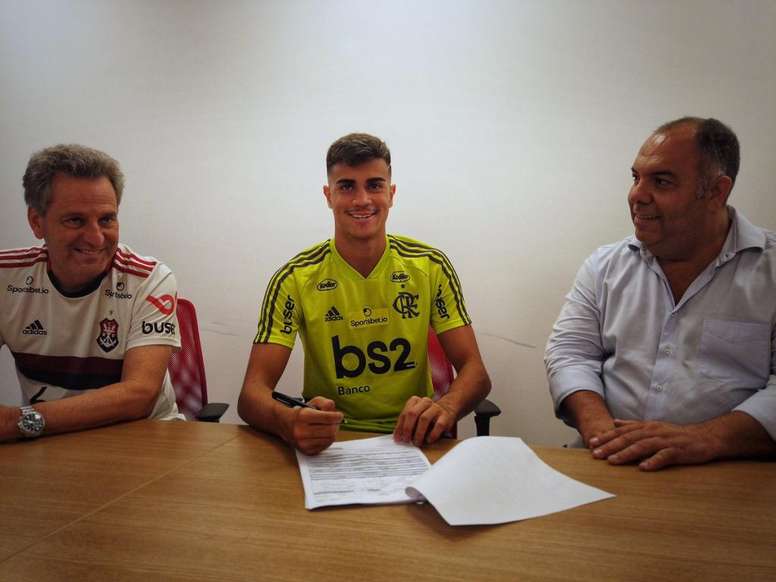 Problems for Atleti: Reinier renews Flamengo contract
The love story between Reinier and Atlético could end before it starts... or not. Both parties would have to decide on this.
For now, the only certain thing is that Reinier has signed a new contract with Flamengo. He will stay at the club until 2024.
Obviously it is understood that Flamengo will have increased his release clause. It is unknown, at least for now, the new figure. The last release clause was 62 million euros.
In the last few days, 'AS' revealed that Atlético's signing of Reinier was practically done. The player had given the thumbs up to Atlético's proposal. "It is an honour that big clubs are asking about me", he said when they asked him about the Spanish side's supposed interest in him.
And that's not all. In the last few days, he had started to follow Atético on social media. A detail that indicates, at least, that he is interested in what's happening with Simeone's side.
We will have to see if this renewal ends Reinier's possible Atlético future or if, on the contrary, Atlético continue with the plan of trying to get him to come to Madrid.
9 November 2019