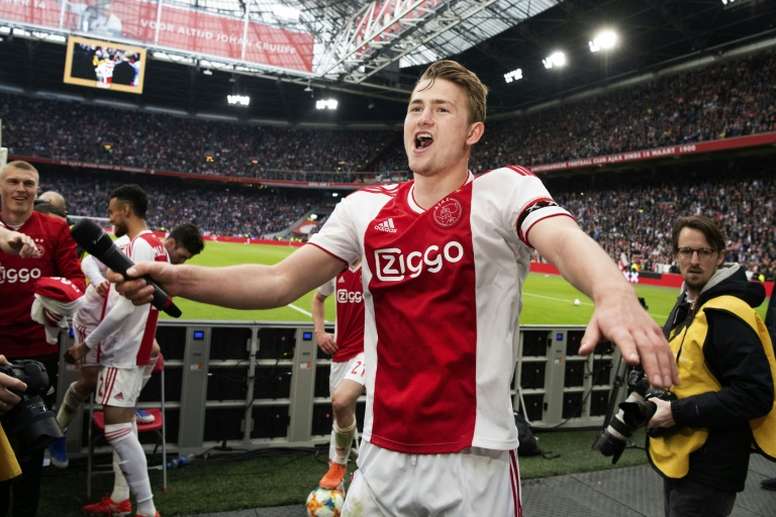 "Premier League is great, but I'm yet to make my decision"
Manchester United and Liverpool remain in the hunt for Matthijs de Ligt despite reports that the race had been cut to just two teams for the Dutch international.
De Ligt scored the equaliser last night in the Netherlands' 3-1 win in extra time to reach the Nations League Finals.
He then said in an interview with Talksport: 'Obviously the Premier League is a great competition, but I haven't made up my mind yet.'
'I'm still looking at what to do. For me, the most important thing is to play. I think today showed what experience can do.' he continued.
He finished by saying: 'Now I'm focusing on the next game against Portugal, that's the most important thing.'
Despite de Ligt conceding the penalty which allowed Marcus Rashford to take the lead with two poor mistakes, he was still very impressive in the heart of defence.
He is being courted by several of Europe's top clubs, with PSG, Barcelona and Juventus all supposedly in the running for the Dutch centre back as well as United and Liverpool.