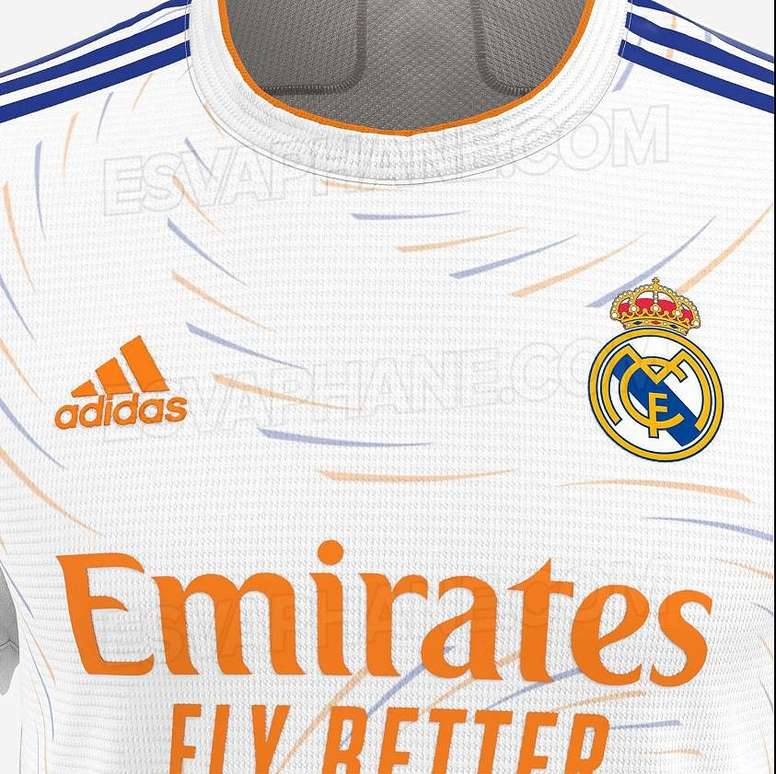 Possible Real Madrid shirt for 2021-22 leaked
Every year the same thing happens. The kit for next season gets leaked. Real Madrid are having an inconsistent first half to the season and we are now getting information about the kit for the 2021-22 season.
The people to reveal the news were 'Footy Headlines'. They usually reveal the kits before time. We have been given a sketch of what could be Real Madrid's Adidas kit for next season.
The home kit would be white as always, but it would also include two colours which bring back memories of previous seasons: blue and orange.
In this case, the kit would have blue lines on the shoulders while the neck and sponsorship would be orange. There was orange on the kit when Real Madrid won 'La Decima' in 2013-14.
According to the report, Adidas' strategy is to make a kit with a graphic design of the Plaza de Cibeles, which is were Real Madrid fans celebrate trophies. They were unable to celebrate the La Liga title last term there because of the coronavirus pandemic.