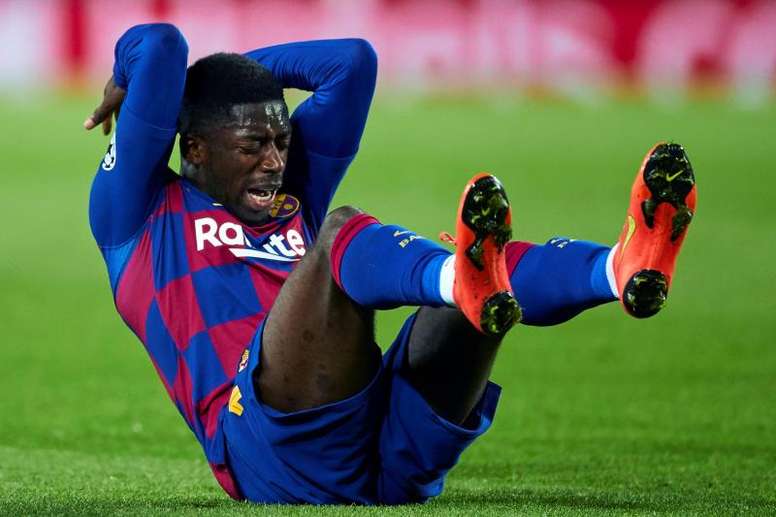 Possible 'Coutinho-esque' loan deal for Dembele
Despite the fact his performances have not been terrible when he has played, Ousmane Dembele's signing for Barcelona has become one of the worst in the club's history.
The Frenchman has picked up injury after injury and has not been able to consistently show the excellent performances he had for Borussia Dortmund which made all big clubs interested in him.
Up to now, Barcelona had shown that his continuity was non-negotiable, but there could be a change in events. For a while now, the Catalan outfit would not be against accepting a big offer for the footballer.
Barca need to get value for money on his signing and so, according to 'AS', they need around 50 million euros. Even though he has had many injuries, the club will not let him leave for that amount of money.
As a higher offer is not expected, Barcelona are starting to consider the possibility of loaning out the footballer to save money on his high salary. It is something they did with Philippe Coutinho, another disappointing signing.
'Mundo Deportivo' confirmed a growing interest from Juventus in the loan deal and they also spoke about Barca's interest in talking to Miralem Pjanic again.
The arrival of Lautaro Martinex, more and more likely, would leave Ousmane Dembele with hardly any place in Quique Setien's side and a loan deal could be a solution which satisfies all parties.
In any case, as the player is still recovering from his latest serious injury without being able to go to Qatar, there is no chance of him being signed.