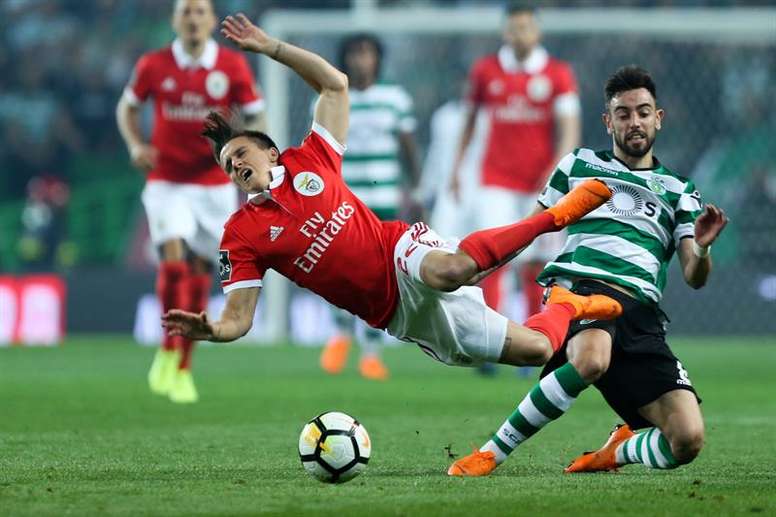 Portuguese media: Real Madrid interested in Bruno Fernandes
'A Bola' says that Sporting Lisbon's intention is to extend Bruno Fernandes' contract and increase his salary to reward him for his performances. At the same time, they will be in a better position when negotiating with other clubs.
There was talk of Bruno Fernandes moving to Real Madrid, even the Fiorentina sporting director said that Real Madrid would sign him for 70 million. This did not happen and he is still at Sporting.
Sporting Lisbon, who have changed coached and are on a run of terrible results, have kept their star. Good news at a club in a terrible situation. 'A Bola' highlights that the midfielder is still on Real Madrid's agenda with views to the future.
The market closed, but at the Santiago Bernabeu, they are now thinking of the 2020-21 season for reinforcements. Donny van de Beek, of Ajax, is another of the footballers whose name is on the Real Madrid board's lips.