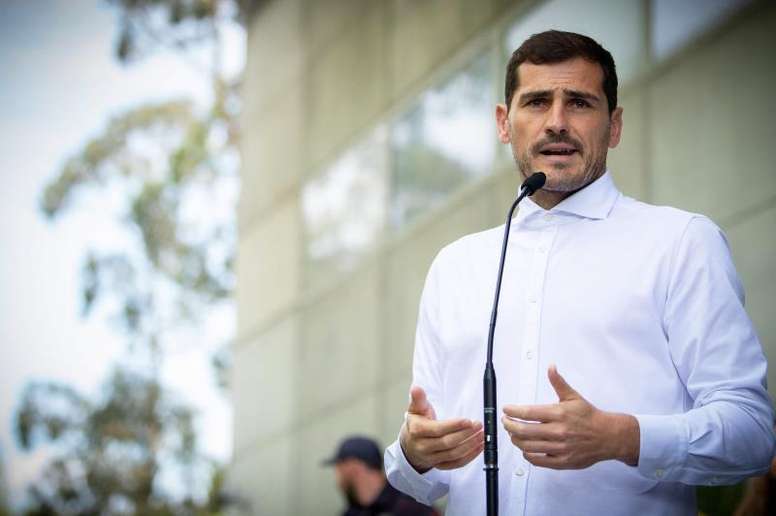 Porto expecting Casillas' retirement
The heart attack suffered by Iker Casillas a couple of weeks ago is still a huge talking point. Without knowing yet what the consequences will be, the president of Porto, Pinto da Costa, seemed to hint at the keeper's retirement.
"We have a problem with Casillas, which we had renewed and did not need to sign another goalkeeper," said the president of the Portuguese team.
In addition, Pinto da Costa assumed that the Portuguese team should research the market in order to find a replacement for the former Real Madrid goalkeeper. "Now we think we're going to need someone, but that case is also being addressed," he acknowledged in 'A Jogo'.
It should be remembered that in March last year, Porto announced the renewal of Iker Casillas for the next two years. An agreement that now, after suffering a heart attack, could be up in the air.
"He will be resting for a few weeks, or even a few months. I don't know, it doesn't matter to me," Casillas stated as soon as he left the hospital after recovering from the heart attack, without giving any clues as to what will happen in his future.
Although the president's words aren't indicative of an imminent retirement, it is true that Porto are expecting their keeper not to continue.
While the future of the former Madrid player has yet to materialise, several names have been discussed in connection with his possible replacements.
One of those who could set the Portuguese squad on course is Casillas' former teammate, Keylor Navas. The future of the goalkeeper at Madrid is looking shaky and his wife has already dropped hints as to his next destination.