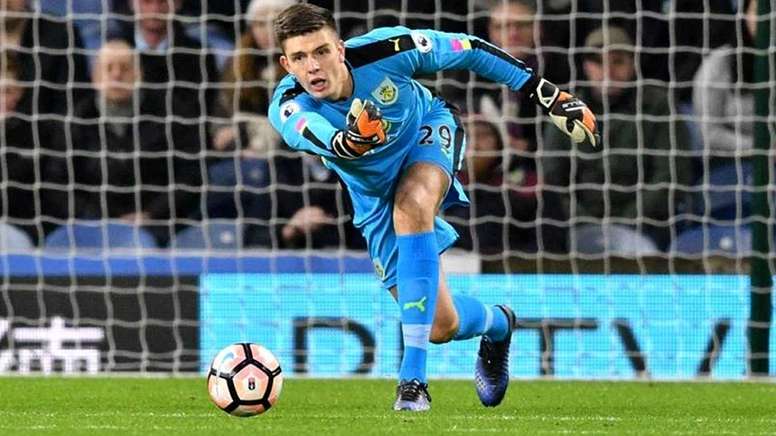 Pope undergoes shoulder surgery
Pope suffered the injury during the first leg of Burnley's second-round qualifier last Thursday.
He was taken off in the 14th minute due to a serious shoulder dislocation.
Burnley went on to draw 1-1 at Pittodrie.
The club are not looking to rush their keeper back to action, and he will definitely miss the second leg at Turf Moor.
August 1, 2018
"He has had the operation," Dyche told 'Sky Sports.'
"It's so far pleasing news in that the specialist was happy with what he found and what has been done."
"He was really pleased. When he went in it was as clean as he had hoped for because on a scan it is not as clear as seeing it with your own eyes."
"I haven't spoken to Pope yet today because he was still recovering but I will speak to him later."
Burnley's second-choice goalkeeper Tom Heaton is also in recovery from an injury, and when Dyche was asked if it was too soon for him to return to the squad, he said: "Probably."
"We will make a judgement call on it but we will have to wait and see."