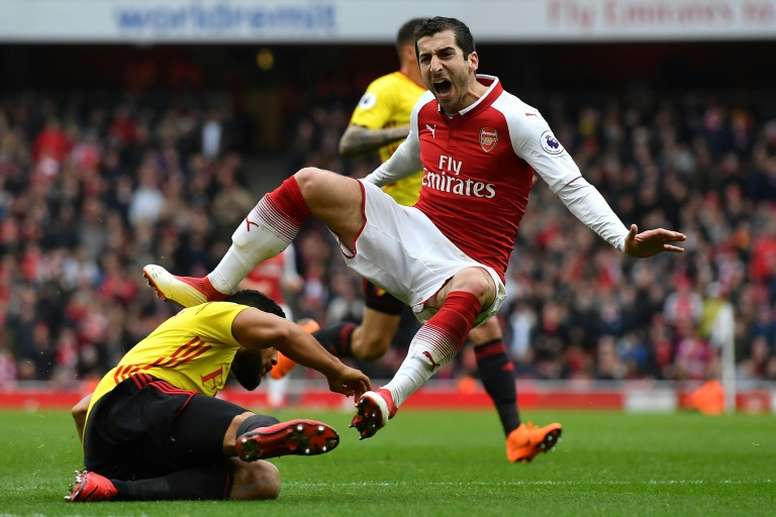 Political conflict threatens Europa League final for Mkhitaryan
Although there is an unspoken rule in football about not mixing sport and politics, sometimes it is impossible not to. Arsenal footballer Mkhitaryan is well aware. Armenian by birth, the conflict of his country of origin with Azerbaijan could separate him from the final of the Europa League.
The conflict between Armenia and Azerbaijan goes back quite a few years, as relations have been broken since 1994. Everything worsened in 2016, when dozens of people died in clashes between the two countries.
This season, Mkhitaryan already didn't travel to Arsenal's duel with Qarabag, which had already happened in 2015, when he still played Borussia Dortmund. On that occasion he did not travel for security reasons, although the embassy promised to grant him a visa upon arrival.
Now, according to the Daily Mail, the Arsenal player would have to ask the Azerbaijani government for permission to be in the final, something that the source doubts will happen, beyond the fact that it could be dangerous for the player.
Mkhitaryan is, of course, one of the most important Armenian personalities at an international level. With his future at Arsenal up in the air, maybe he won't even be able to say goodbye to an entire European final.