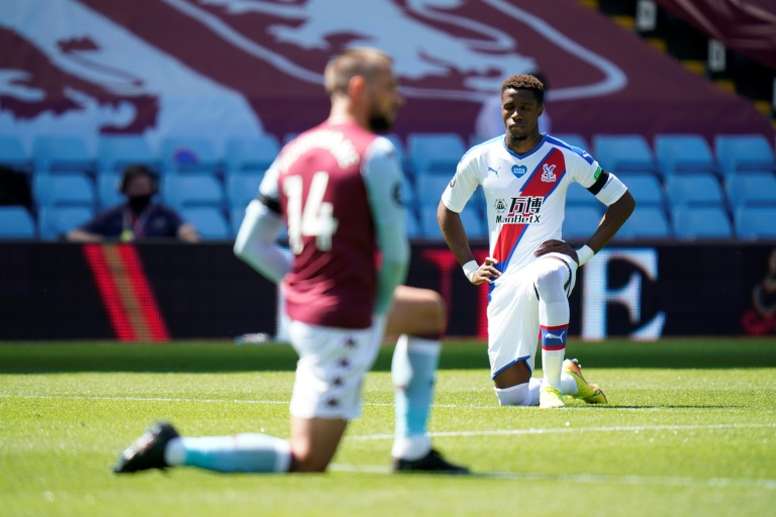 Police arrest 12 year old boy for racial abuse of Zaha
Racism still reigns freely in the 21st century. In a society where it is increasingly being pursued to eradicate it, situations like that of Wilfried Zaha continue to arise.
Crystal Palace forward Zaha denounced reported through social media that he had received racial abuse on his Instagram account by an Aston Villa fan.
July 12, 2020
Zaha was threatened not to score precisely in the match against Aston Villa. 'Sky Sports' announced that the author, a 12-year-old boy, has been arrested by police.
"It's very sad that on the day of a match, a player wakes up to this cowardly and despicable abuse. I think it's right that he has made people aware of it, I don't think it's something they should shut up about", Zaha's manager, Roy Hodgson, said.
The Premier League also spoke about the matter: "This behaviour is completely unacceptable and the Premier League stands alongside @wilfriedzaha in opposing this, and discrimination in any form There is #NoRoomForRacism, anywhere".