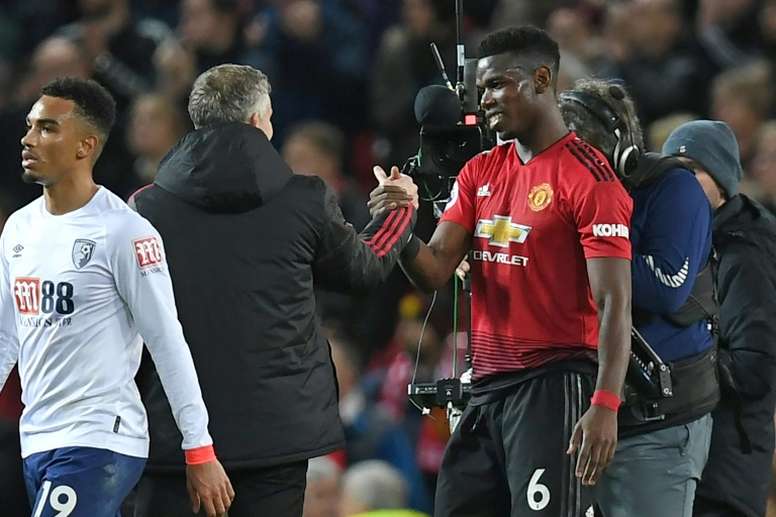 "Pogba will play a lot more games with Manchester United"
Manchester United coach, Ole-Gunnar Solskjaer, trusts in Paul Pogba, despite the doubts about his future, he says he will play "a lot more games" with his team.
The Frenchman is hardly playing at all at United this season due to an ankle injury which has kept him out of action since the 30th September.
This season he has played 540 minutes, shared between six games and has got two assists.
Despite this, Solskjaer, in the pre-match press conference for the Europa League game against AZ Alkmaar, stated that he still has a big career at the Red Devils team.
"First, let Paul get in shape and after he will play a lot of games for United," he explained when he was questioned about Pogba's future in the team, after he let slip his intention to leave in the summer, something that didn't materialise despite apparent interest from teams such as Real Madrid.
"For me, he is one of the best players in the world and I can't wait to have him back," the coach said.
Regarding the injury that has been tormenting the French midfielder, Solskjaer stated that it is still too early to have a return date.
"Hopefully before the end of the year. He is working hard to get back fit," he added.