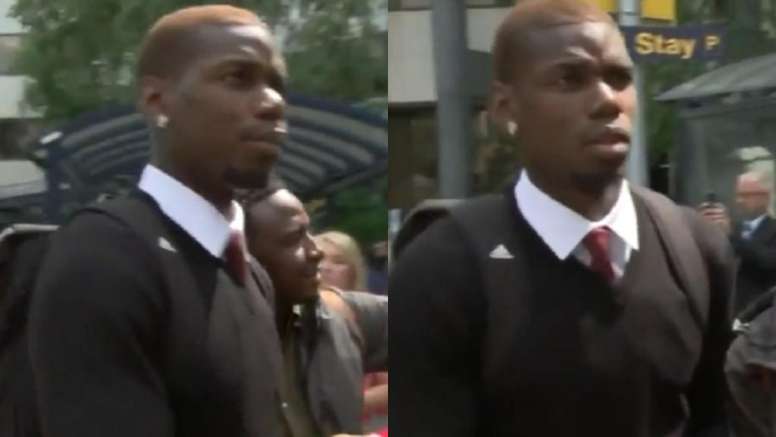 Pogba joins United for pre-season tour
As he remains a Manchester United player, Paul Pogba must continue acting like one. The Frenchman has joined the rest of his teammates on a flight to Australia this afternoon, where Ole Gunnar Solskjaer's side will start their preparations for next season.
As United arrived at Carrington, their whole team looked happy and ready for the journey - with the exception of Pogba. In pictures shared by 'Sky Sports', the World Cup winner cut a solemn figure as he got off the team bus.
Furthermore, Pogba refused to stop to take a photo with a fan who asked him to - something that he usually has no problem with doing. His attitude seems to be linked with the fact that his future remains up in the air.
The Frenchman has asked to leave Manchester United, but the Red Devils are not willing to let him go for less than 130 million Euros.
According to 'L'Équipe', Real Madrid made an initial offer of 80 million Euros, which was quickly rejected by United. The English side have since posted photos on their Twitter account of the team arriving at the airport, with Pogba looking rather serious as he showed up for pre-season duty.
July 7, 2019