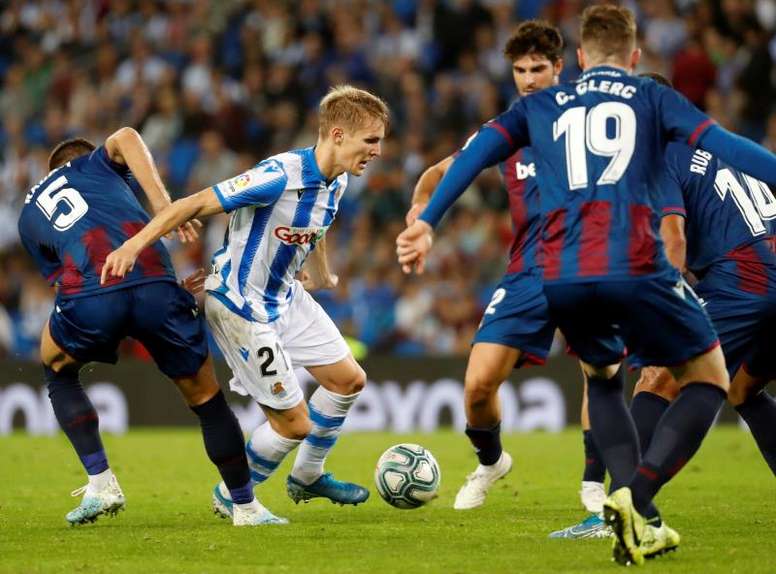 Pogba, Fabian and Valverde, all in Real Sociedad's side for Odegaard
Real Madrid's first signing for the next season is widely expected to be one of their own: Martin Odegaard. Although the initial agreement was for two years on loan, Los Blancos are convinced bringing the Norwegian back is a good idea after seeing his performance in his real first year in La Liga Santander.
However, Odegaard will not put an end to the rumours that place players like Fabián Ruiz or Paul Pogba at the Santiago Bernabéu. Real Madrid wants to add some reinforcements to a midfield where the competition has consumed other stars like James Rodriguez or Dani Ceballos.
However, Real Sociedad are counting on the fact that new additions could mean Odegaard stays for another year and thus complete the loan spell that the two clubs initially agreed upon. .
The club wants to convince him that the midtable team is the perfect environment for him to keep developing his talent. And as 'Mundo Deportivo' points out, the existing competition, with the rise of a footballer like Fede Valverde, and the new possible signings, plays a key role in what Martin Odegaard chooses.
Left-winger, left-footed and 23 years old, Fabián Ruiz fills a profile in the style of Odegaard. 'AS' pointed out that the Madrid team was pushing to get him, while the 'operation Pogba' is still fully underway despite Manchester United's reluctance.
If we add to that players like Kroos, Modric, the mentioned Isco or the return of Marco Asensio, who was hoping to reach full fitness by the time the club meets Manchester City in Champions League, the scenario in Real Madrid is complicated for Odegaard.