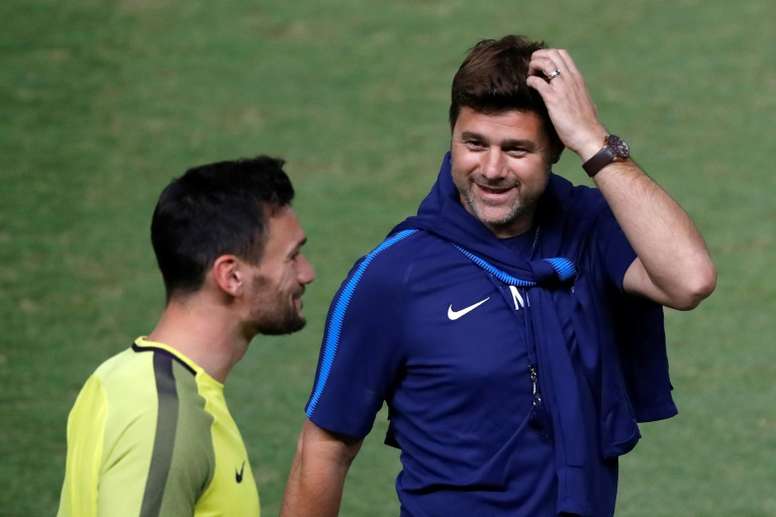 Pochettino: 'Lloris was lucky to escape with criminal conviction and fine'
Goalkeeper Lloris, 31, was fined £50,000 and banned from driving for 20 months on Wednesday after being convicted of drink-driving in his £140,000 Porsche.
The France World Cup winning captain pleaded guilty in a London court.
A breathalyser test on the scene found Lloris to have been twice over the drink drive limit. There was vomit inside the car and Lloris needed to be helped from the vehicle.
Spurs have already fined their captain two weeks wages, which is estimated to be around £300,000.
Manager Pochettino told the 'Daily Mail': "I think of course he is the first to regret about everything.
"All that happened (in court) is not good and he does not feel great. He said he was guilty and responsible. The most important is that everyone can make a mistake and he is suffering a punishment and also a feeling that society translates to him.
"He is punishing himself. We are not God and can not judge people. We can all make a mistake. It is a massive lesson for everyone. He said 'Gaffer, I made a mistake. Now I need to pay like a man'. Like a man that he is, he is going to accept everything."
When asked whether Lloris had offered to give up the club captaincy, Pochettino said: "He apologised to everyone. The staff, the club, the fans, us, and he said 'Any decision that you take gaffer, or the club, I think is fair'.
"He already knew in the moment that it was a big mistake. Of course all the people can make a mistake. Of course he is lucky there was no consequence. That is important. And of course now it is a massive lesson for him, a life lesson. Because he is a clever, he learns and now he is going to move on."