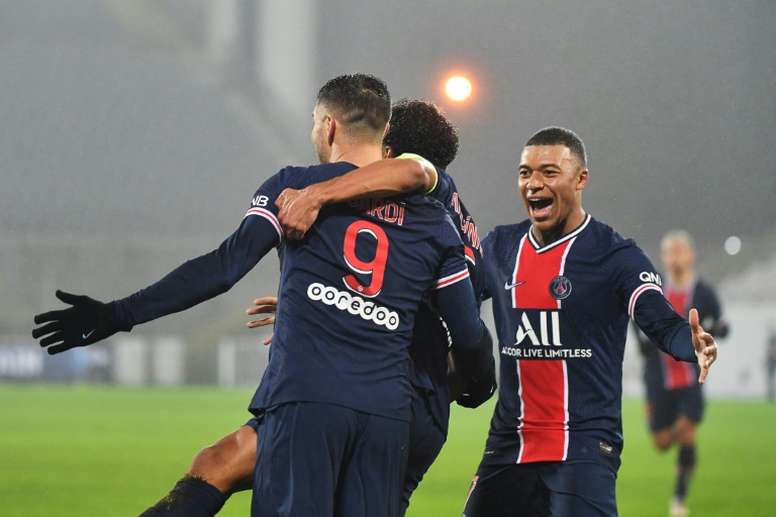 Pochettino, happy with Mbappé's involvement and effort
Paris Saint-Germain, after being crowned champions of the French Supercup against Olympique de Marseille, will face Angers this Saturday in a new Ligue 1 match.
Coach Mauricio Pochettino held a press conference and praised Kylian Mbappé: "I am very happy with Mbappé's involvement and efforts. He is a very talented player and I think he is giving us a lot of things in the last few games. I'm very happy with all he is giving and I see him motivated".
About Marco Verrati, he confessed: "He is a very complete player. He is a playmaker who can play in any area of the pitch and has an excellent off-the-ball work ethic".
He also referred to the competition between Moise Kean and Mauro Icardi. "It is good for the team to have two players like them, as they generate competition. Both have scored since we came to Paris and we have different options to choose from when one plays and when another plays," he said.
In addition, Pochettino said that the players expect "something from the staff", which is a good way to gain confidence. "We have had in the past the possibility of working on projects arriving in the middle of the season and I think that first impression they get from the coach is key," he added.