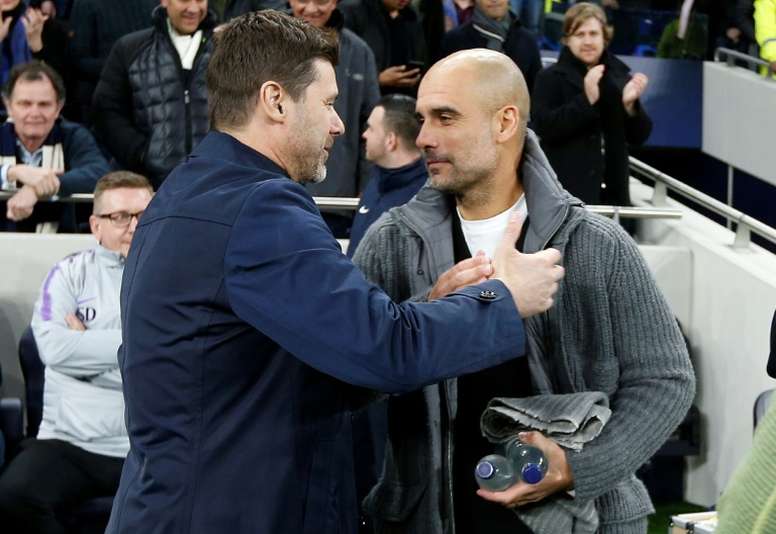 Pochettino, City's chosen replacement if Guardiola were to leave
The months ahead will be very busy for Manchester City. The club will be taking UEFA's decision to the Court of Arbitration for Sport (CAS), who will then have to decide whether the ban stands or not before the summer. Their decision will have major repercussions on City's future, including their transfer market over the summer.
If City have to go two years without being able to compete in the Champions League, it would be no surprise to see key players jump ship. That's the case with Sterling, Aguero, De Bruyne... and many others.
But a lot of the spotlight is on Pep Guardiola. 'The Sun' reports that Manchester City have already started thinking about possible replacements, and Mauricio Pochettino has been added to the list of possible candidates.
The club believes the Argentine coach would be the best fit to replace Guardiola if he decides to leave the team by the end of the summer. However, 'ESPN' indicated that, for the time being, Guardiola intends on continuing with his position even if it means he's left without his favourite competition.
Manchester City want to cover their backs and know that Pochettino would be happy to accept the position, especially since he has already confirmed publicly that he wants to make a Premier League return.
"If I'm honest, I'd love to work in the Premier League. It will be difficult and now it's time to wait and see what happens," said the coach in 'Sky Sports', who remains without a team after leaving Tottenham.