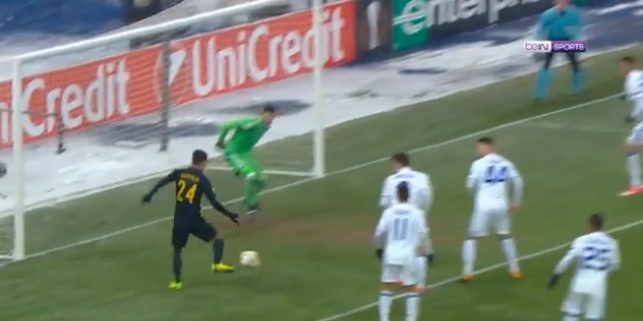 Playing in Europe doesn't stop you from from missing open goals
The Greek side were in need of a goal to ensure a place in the next round, with the score locked at 0-0 in Russia.
Then, in the 50th minute of the game, the impossible happened. A ball was fizzed low into the box from the right and Masoud found himelf completely unmarked at the far post three yards out but he somehow blazed over with the goal at his mercy.
To make matters worse for Masoud, the miss proved decisive as the game finished 0-0 and AEK were dumped out of the Europa League.
Check out the miss for yourself below:
22 February 2018