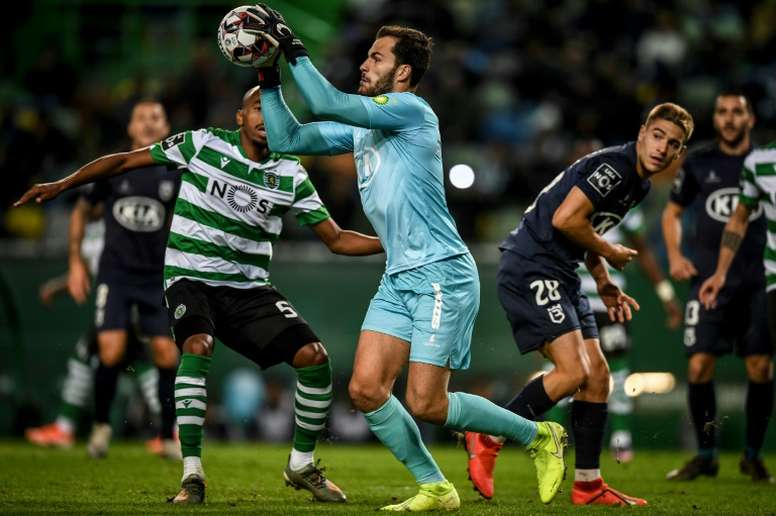 Player on bench forced to self-isolate at half-time despite testing negative!
Belenenses lost 0-1 against Moreirense on Saturday, but that was not the major talking point from the game post-match. Andre Moreira, the former Atletico Madrid keeper who was on the bench for the home side, was the victim of a crazy incident.
During the week, Joao Monteiro, a fellow Belenenses goalie, tested positive for COVID-19 and Andre Moreira had to be tested several times because he had been in contact with him.
He tested negative on up to three occasions and so his club called him up for the clash with Moreirense after getting approval from the league. He started the match on the bench,
Everything changed while the game was going on. The Portuguese health authorities (DGS) ordered him to self-isolate as a precautionary measure.
So Andre Moreira left the bench at half-time and began several days of self-isolation so Belenenses were left without a sub keeper.