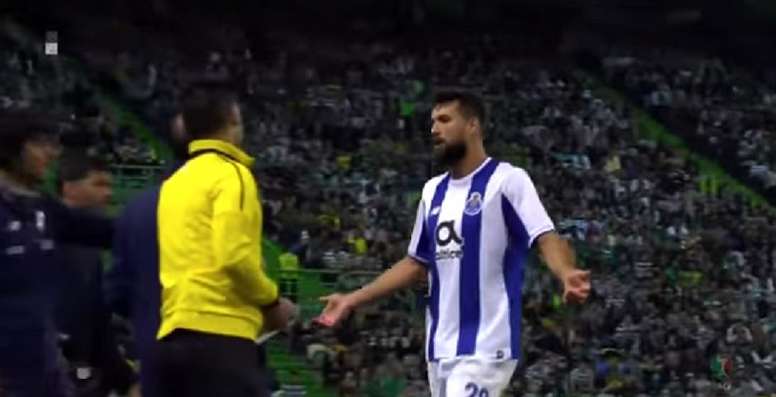 Player booked for wearing his team-mate's shirt
The second leg of the Portguese Cup clash between Porto and Sporting Lisbon took place in inclmenet weather conditions, leading to Brazilian centre-back Felipe deciding to put on a fresh shirt for the second half.
However, in his haste, the man who usually wears no. 28 instead picked up no. 29, which belongs to team-mate Tiquinho Soares.
Referee Jorge Sousa quickly spotted the mix-up and issued Felipe with a yelow card, before instructing him to go and change shirts once again.
Whilst it seems strange, Sousa applied the rules perfectly, with it explicitly forbidden for a player to wear a shirt bearing the name of someone else, for obvious reasons.
Check out the incident for yourself below: