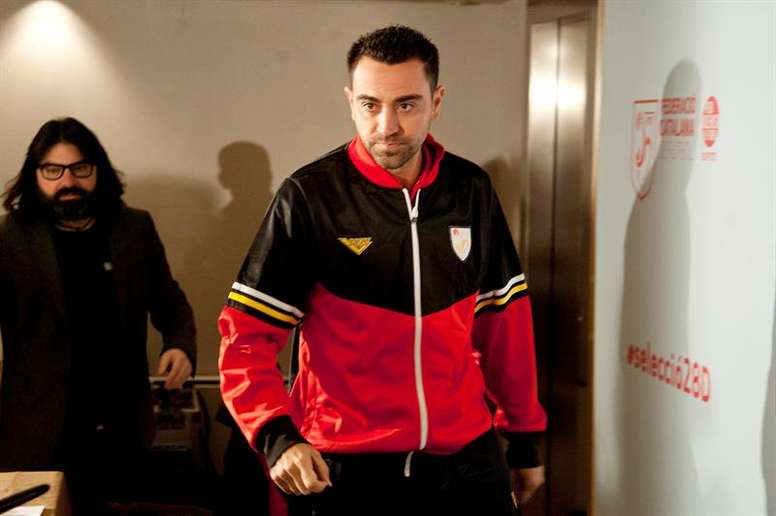 Play ten against ten, the unusual theory of Xavi Hernandez
He argued that, playing with one player less would generate more spaces on the field of play, and thus facilitate the spectacle of the game. Through this justification, Xavi explained the idea which he described as 'the antithesis of Simeone'.
"In the future, now that there are players that are both physically and tactically good, I think football can be this, I've watched a lot of games and i've thought about it, it's something you imagine", said Xavi. "It would be good for the spectacle and for the players, because to have more space: play with one less."
Clearly, the Barcelona legend is already mapping out his career as a coach. It is not the first time that Xavi has spoke about what he thinks football will be like in the coming years.
"There have been games in which a player from both teams has been sent off, and the football it produces is marvellous and you think: why not reconsider playing with one less player in the future?" said the midfielder.
Xavi believes that this amendmend would favour attacking football and penalise defensive minded sides.
"It would be a way to favour the teams that want to be the protagonists of the show and the match, in the end we play for the people, if these contracts exists and this is a business, it is for the people. It is a spectacle, they want to see players gamble, they want to see attacking play, shots on goal..." he added.
"If so, it will change or become a match in which one team goes close three times and the other throws away two chances", said Xavi, who frequently takes opportunities to reflect on the current and upcoming status of the game.