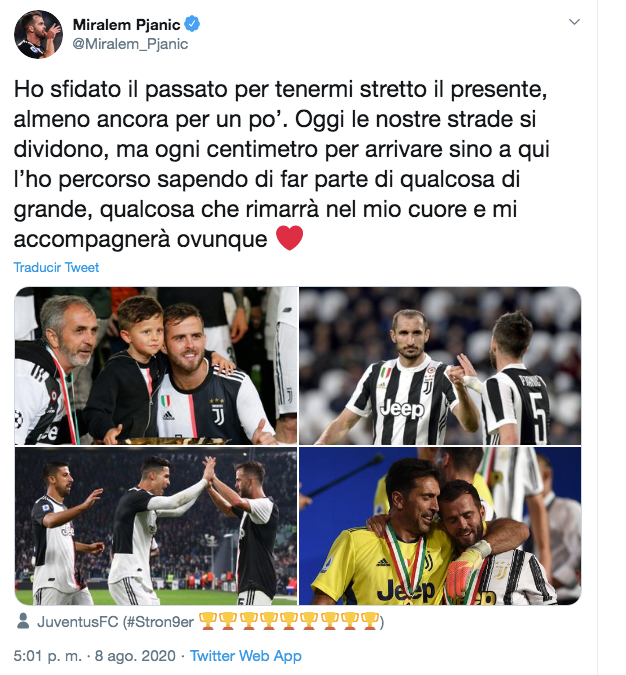 Pjanic says goodbye to Juve: "I'm part of something big"
After winning Serie A again, Miralem Pjanic assured that it wasn't time to say goodbye because he "intended to wait until 23rd August". However, there was no time to dream about the Champions League after the defeat to Lyon. So it was time for a formal goodbye.
The Bosnian midfielder, on his social media, had a little speech to say goodbye to what has been his fans for the last four seasons.
I challenged the past to hold on to the present, at least a little longer. Today our paths separate, but every time I have walked that far I have walked it knowing that I have been part of something very big, of something that will remain in my heart and will accompany me everywhere", he rounded off with an emoticon of a heart.
It was a sad epilogue for Pjanic, who nevertheless can now focus on relishing his new adventure with Barcelona, something that even brought him to tears a few days ago.
August 8, 2020