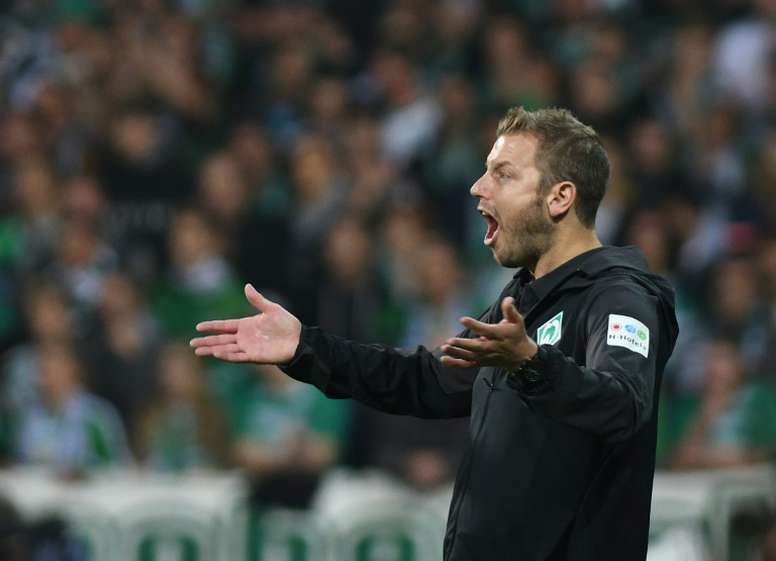 Pizarro helps Bremen up to second
Goals either side of half-time at the Weser Stadion by playmaker Davy Klaassen and substitute striker Johannes Eggestein, set up by Pizarro, sealed Bremen's 2-0 home win over Wolfsburg on Friday.
Klaassen gave Werder a first-half lead with a superb volley when he was quickest to a loose ball in the area, before Pizarro's superbly-timed pass, 11 minutes after coming on, put Eggestein clear for the second goal four minutes from time.
"Claudio almost always makes the right decision, he makes no mistakes in the way he uses the ball," said Kohfeldt after Pizarro, the top scoring foreigner in Bundesliga history, came on for his 451st league appearance.
"The young players can benefit immensely.
"When he makes a run, room opens up behind him," Kohfeldt added of the former Bayern Munich and Chelsea striker.
"He is also very important in the dressing room and if you can substitute someone like Claudio, that's a privilege," added Kohfeldt, who turned 36 on Friday yet is four years younger than Pizarro.
The result leaves Bremen trailing only leaders Borussia Dortmund, who play mid-table Augsburg on Saturday, and pushed Bayern Munich, who later host Borussia Moenchengladbach, down to third.
Despite celebrating his birthday with a win, Kohfeldt says his Bremen side still have much to learn if they are to be realistic title contenders over the course of a season.
"We found it hard to get into the game, I was definitely not completely satisfied with the performance," said Kohfeldt.
"It's good for the squad that we have someone like Claudio, who can come on and bring calm to our game.
"Those are the things we need to learn.
"If we want to be successful over a season, then we can't have stages in each game where we could let the result slip from our hands."