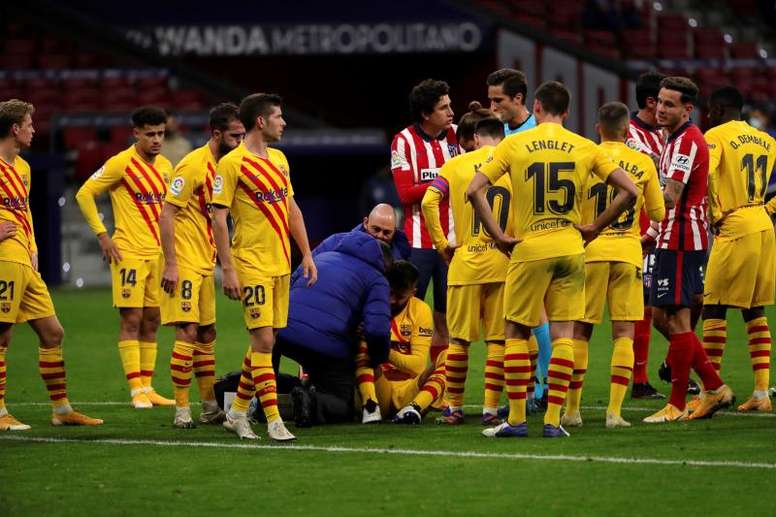 Piqué to avoid surgery
The defeat against Atlético Madrid at the Wanda Metropolitano brought another tough piece of news. The injury to Piqué has made the alarms ring at Barcelona, as the player will be out for various months.
After studying his tear of the internal lateral ligament and the anterior cruciate ligament of the right leg, the player went on Wednesday, as 'AS inform, to see doctor Ramón Cugat to assess the best option, i.e, if to go under the knife or not.
'Catalunya Ràdio' indicated on Thursday that the defender has made the decision not to undergo surgery, so he will face the injury through a conservative treatment.
If all the recovery deadlines are met, Gerard Piqué could return to the playing fields around April, therefore he would make the most important and decisive stretch of the season.
Piqué's age and the results of other players such as Rodrio or Raúl, who weren't operated on, have been key in the decision to avoid surgery.