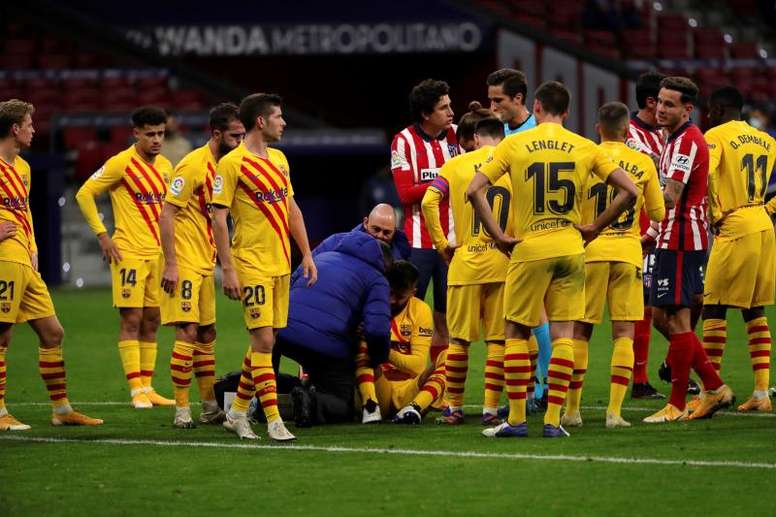 Piqué closes in on a decision: likely that he will not opt for surgery
Gerard Piqué still hasn't decided what to do about his right knee. The centre-back was seriously injured during his visit to Atlético Madrid and he could still opt for surgery or a more conservative treatment to overcome this physical setback.
'AS' reported that the first tests they carried out with specialists made it clear that he should have surgery, but, after meeting with surgeon Ramón Cugat this Wednesday, the centre-back's point of view has changed.
Piqué tore the internal lateral ligament and the anterior cruciate ligament of his right leg after Angel Correa accidentally fell on it in a set-piece.
The age of the footballer, who will turn 34 in February, is a handicap for the operation and the successful result in the recovery of other players like Rodrigo or Raúl, who did not have the operation, are reportedly pushing Piqué to take the decision not to have the operation.
According to the aforementioned source, the medical services of the club are reportedly more in favour of following a conservative recovery. In any case, he will not return to the pitch for at least four months.
After Tuesday's MRI, Piqué knew that there was no fluid in his knee and that the break had been clean, which would facilitate a recovery plan that did not include the operating room.
However, if Piqué wants to be sure that his knee will recover at all, the best option is to go to the operating theatre. And that is why the player has not yet finished deciding...