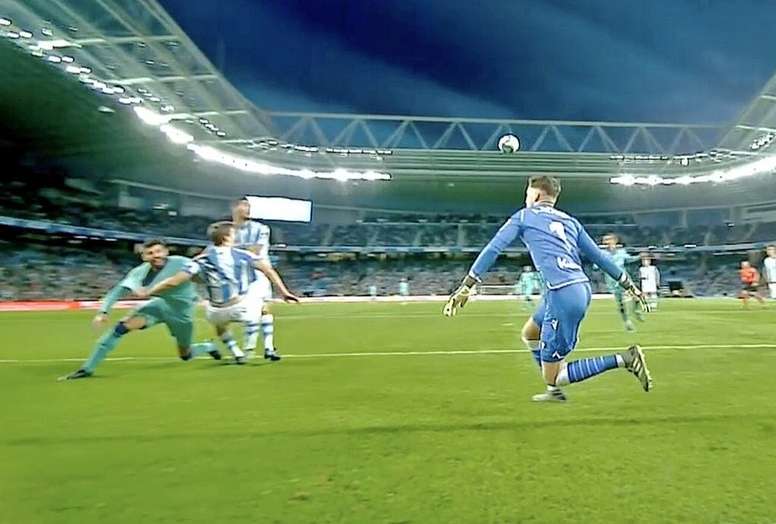 Pique claimed a penalty for a shirt pull in 92nd minute
Valverde's plans went pear shaped in the back end of the game. Real Sociedad got themselves back into the game and an error by Ter Stegen was key in Real Sociedad drawing level half an hour from the end.
Barca then tried once again to get themselves back ahead, but they could not against a Real Sociedad side who went into defensive mode.
But there could have been a penalty for a foul on Pique right on full-time. The defender fell inside the Real Sociedad box after having his shirt pulled, but the referee did not award a spot kick.
It is not the first time this season that a shirt pull has not been punished. It looks like they are being more leniant on contact inside the box.