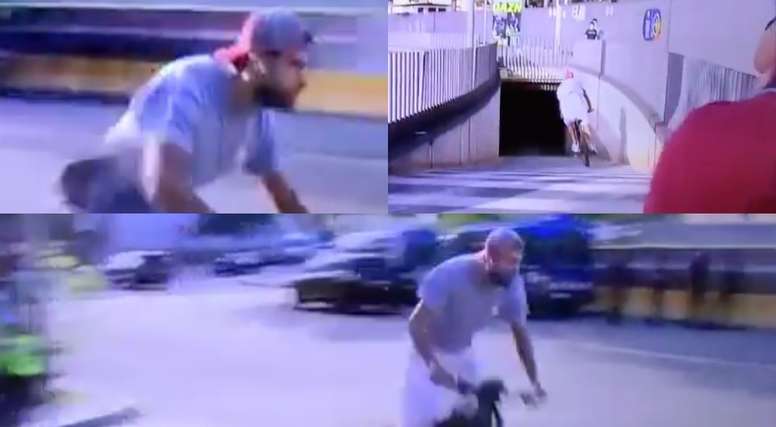 Piqué arrives at Camp Nou on electric bike
The arrival of Gerard Piqué to the Camp Nou was one of the big pieces of news in the build-up to the derby against Espanyol.
The centre-back left the car at home and went to the Camp Nou on his brand new electric bike. Several media caught the player entering the Barcelona stadium at full speed and an ungainly look, with a hat and T-shirt.
It isn't the first team that they have caught the CB in Barcelona with one of his electric bikes and in fact, there was already quite a lot of controversy the first time, as the player didn't have a helmet on.
Although it isn't obligatory, given the speed that the electric bikes reach the use of this safety feature is highly recommended.
What is certain is that Piqué arrived with a little physical warmup before the derby against Espanyol.
July 8, 2020