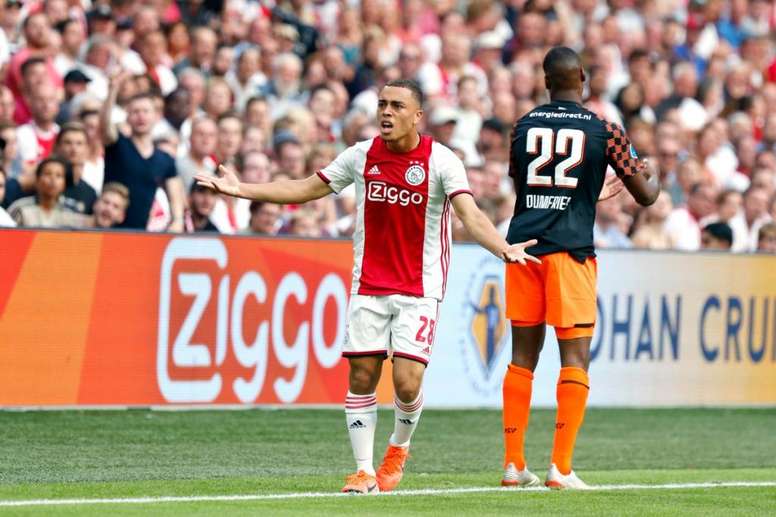 PFDB report: Dest, a very unusual full back
Sergino Dest (Almere, 2000), 19, is an unusual player. You would never think he was a full back. He can play pretty much anywhere and he can play with both feet. His name might suggest he is Brazilian, but his father is North American and his mother is Dutch.
He has shone in the Ajax academy and that is where he became more versatile. We are talking about a full back who not only defends, but also attacks both down the left and down the right.
The 2019-20 season has seen him play 35 matches for Holland and the USA. He decide to play for the USA much to Koeman's disgust. In addition, with two goals and five assists, according to data from ProFootballDB.
Four of those assists have been in the Eredivisie and no defender under the age of 20 has done better in the top leagues (only Alphonso Davies has matched him): 2.61 crosses into the area per 90 minutes. That means he has a very bright future and could even end up doing better in the future than Alexander-Arnold.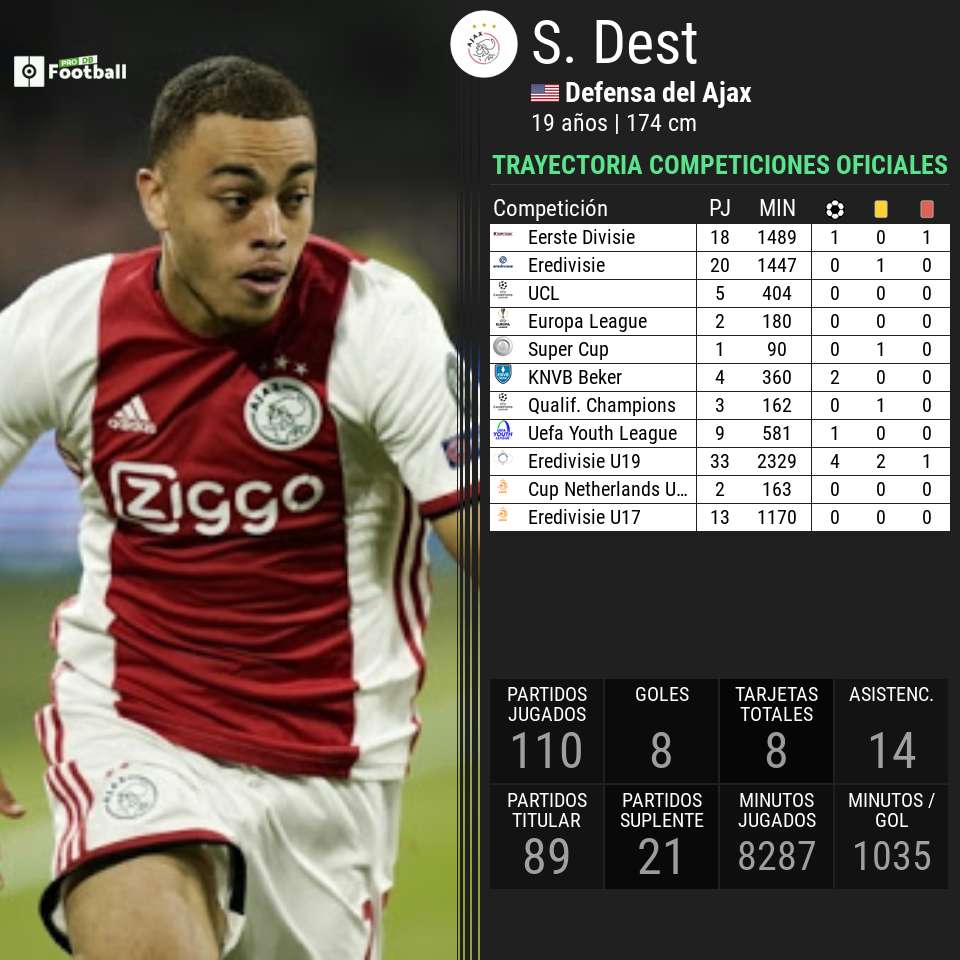 When it comes to defending, he does have some weaknesses, but he has lots of pace. His strength in defence is that he many times anticipates what the opponent is going to do before he does it.