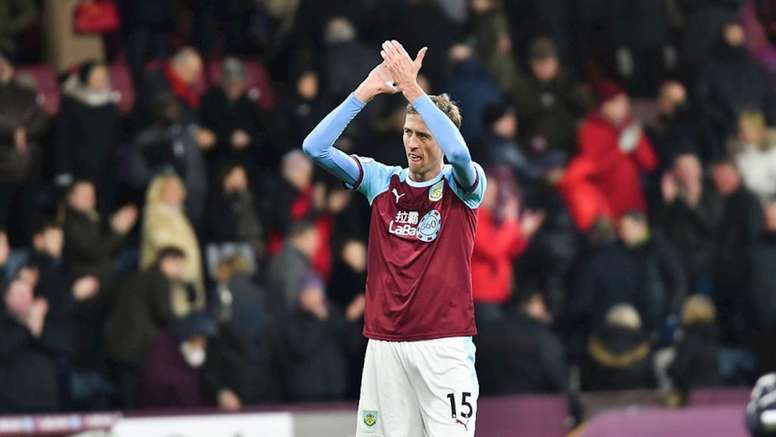 Peter Crouch announces retirement
Peter Crouch has announced his retirement from football at the age of 38.
The former England striker announced the news on his Twitter account on Friday morning. "After a lot of deliberation this summer, I have decided to retire from football!," he wrote.
He also said that football "has given me everything" and that he was "thankful to everyone who helped me get there (become a football player). If you told me at 17 I'd play in World Cups, get to a Champions League final, win the FA Cup and get 100 PL goals, I would have avoided you at all costs.", he continued. Crouch also said it was a dream come true.
Crouch, famous for being over two metres tall, made his league debut for QPR in 2000, but became famous while at Portsmouth in 2001. In his one season at Fratton Park, he scored 18 goals in 37 matches before moving to Aston Villa. He played at various other clubs including Southampton, Liverpool and Tottenham, but his longest spell was at Stoke City.
He played for the Potters for eight seasons and scored 62 goals in his 261 appearances for the club. The first seven of those were in the Premier League while the last one was in the Championship. He ended his career at Burnley, but after featuring just six times for Sean Dyche's side, he decided to call it a day.
Crouch also made 42 appearances for England as well as featuring at the 2006 and 2010 World Cups. He made his debut against Colombia in 2005 and he found the net on 22 occasions with the national team including one in a 2-0 victory against Trinidad and Tobago in Nuremberg at the 2006 World Cup and a hat-trick just 12 days before that in a friendly versus Jamaica.
Crouch was also congratulated by former Newcastle, Blackburn, Southampton and England striker Alan Shearer. "Congrats big man, a brilliant career and good luck going forward."
Harry Maguire and Jack Butland also commented on the news. The latter of course was one of Crouch's teammates at Stoke.
"Incredible career. Enjoy retirement," Maguire said while Butland wrote "Been an honour to play and share a dressing room with you big man. Best of luck in the next stage of your career."
July 12, 2019