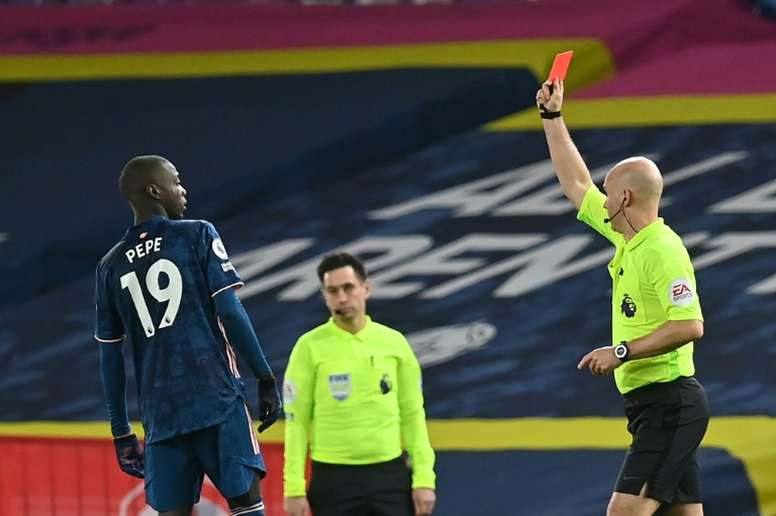 Pépé under fire
The 80 million euro man doesn't seem to be worth all that. Arsenal, who paid such a large sum of money to sign him from Lille, are finding that there is little return on its signing.
Since Pépé's arrival, he has played 55 games, scoring 11 goals and providing 12 assists, a very modest number according to some fans.
The fans, who have asked for more from the Ivorian, are disappointed by his performances. We only have to look at the absurd expulsion against Leeds, after he head-butted an opponent. Arteta gave him an earful and the Arsenal supporters did too.
According to 'AS', some even insulted him online and the club had to go out and defend him. But that was not all. Patrice Evra also hit him with criticism: "He can't turn around and cry if Arteta leaves him out for a few games".
Likewise, former Arsenal player Tony Adams, in the middle of the broadcast, did not hesitate to give it to him too: "The fool Pépé fell into Alioski's trap". The situation is worrying for Pépé.