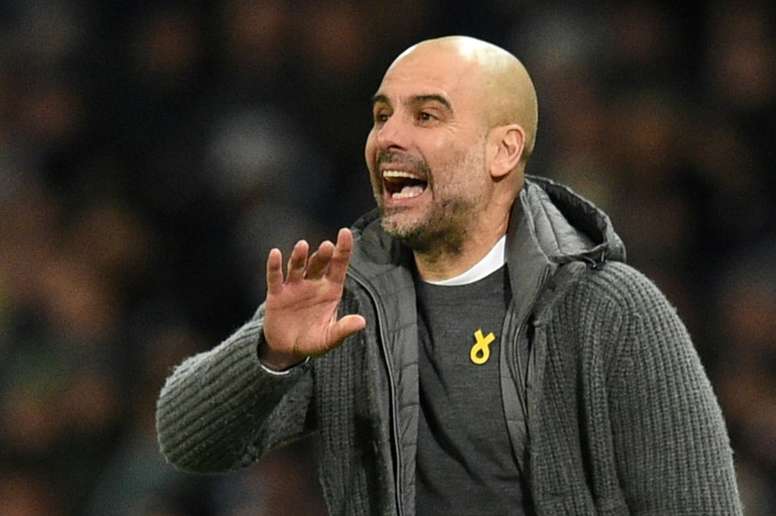 Pep Guardiola's words falling on deaf ears
The end of 2019 is not very positive for Pep Guardiola. The coach is having the lowest time in the Premier League since the season of his arrival and the title, after two consecutive wins, seems almost impossible for Manchester City.
The coach ran out of explanations after the derby setback. A defeat that leaves City 14 points behind league leaders Liverpool, a solid leader that this time seems destined not to fail.
Regardless of the typical excuses of press conference, the truth is that Manchester City has already lost the same amount of games as they did all last season. And even in the Champions League, where they are already in the final 16 as group winners, their performances have sometimes been debatable.
Guardiola's message is not the same as in his second campaign at City, when the Skyblues took over football and beat several records, and neither is it the same as in the third season, when they won everything in England.
City dominate and overpower their opponents, but they have no marksmanship and there it is not a question of bad luck or the goalkeeper's starting position. In the derby, David de Gea did not suffer too much, even though Manchester City took dozens of corner kicks.
Things aren't much better at the back either. Guardiola's losses have forced him to experiment and Fernandinho, although he has done his duty, is not performing in line with the central defence.
"I've said it several times, but I'll say it again. We'll keep fighting and if it can't be, we'll try next season," Guardiola said after losing to United. It's the laconic message of a coach forced to reinvent himself after his plan has been deciphered.