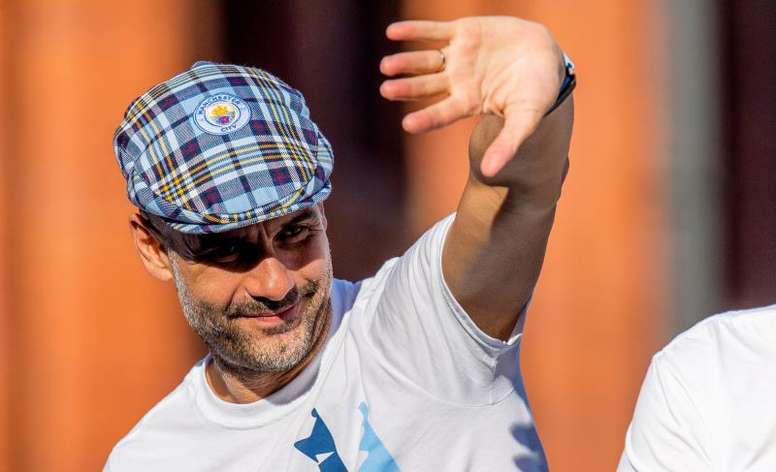 Pep Guardiola is up against the same old problem
Man City have not started the season how Guardiola would have liked. Although the team won the Communiy Shield, the start to the Premier League has left lots of doubts and the Sky Blues also have the tall order of overcoming Liverpool's lead at the top. This time, Liverpool look unstoppable.
In the Champions League, things have not gone too badly, but Man City have not been the side which were rolling over their opponents, There is no certainty they can reproduce their exceptional season in 2018-19, when they only erred in that crazy Champions League quarter-final second leg v eventual finalists Tottenham.
Pep Guardiola has taken full advantage of the international break to look for solutions. Solutions for a problem which seems to affected Guardiola wherever he has been at. His fourth season at Barca was his least prolific and at Bayern he also get worse as time passed although he managed a league and cup double in his final season in Bavaria.
Barca went from being an unbelievable outfit which won everything in the 2008-09 season and almost everything in 2010-11 to just winning the Copa del Rey and Spanish Super Cup in his fourth season.
After a sabbatical, he had the tough job of succeeding Heynckes at Bayern and they did not end up very happy with him. However, he only had domestic success. He won two of the 3 German Cups and no German Super Cup. Of course he won the Bundesliga every year.
When he joined Manchester City, he was probably experiencing the worst moment of his career. Then, he recovered to start winning everything and he almost got the clean sweep in his third season. He just missed out on the Champions League.
Now he is in his fourth campaign. The season which was his worst at Barca and which he did not even get at Bayern. A fourth season which could see Guardiola leave the club especially if he wins the Champions League.