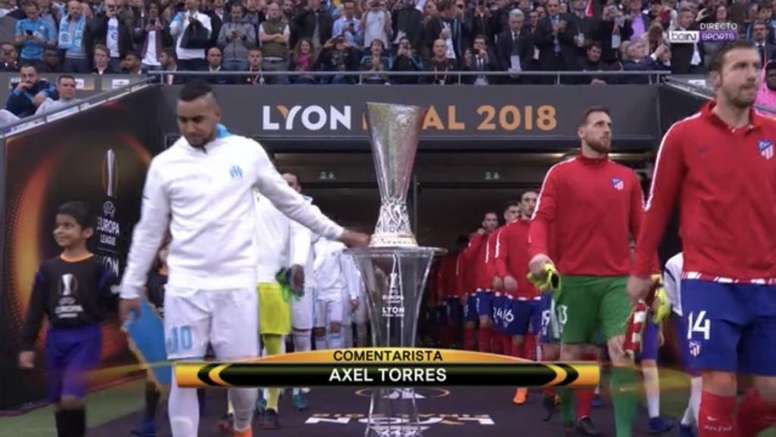 Payet showed that he isn't fazed by superstition
Whilst it may have been easy to miss given the throng of flares that were let off pre-match, Payet's action was picked up but the TV cameras.
As the two teams emerged from the tunnel, the players refused to be distracted by the presence of the trophy, except Payet.
The former West Ham star couldn't resist touching the trophy on his way onto the pitch, showing that he doesn't put too much stock in superstition..
16 May 2018