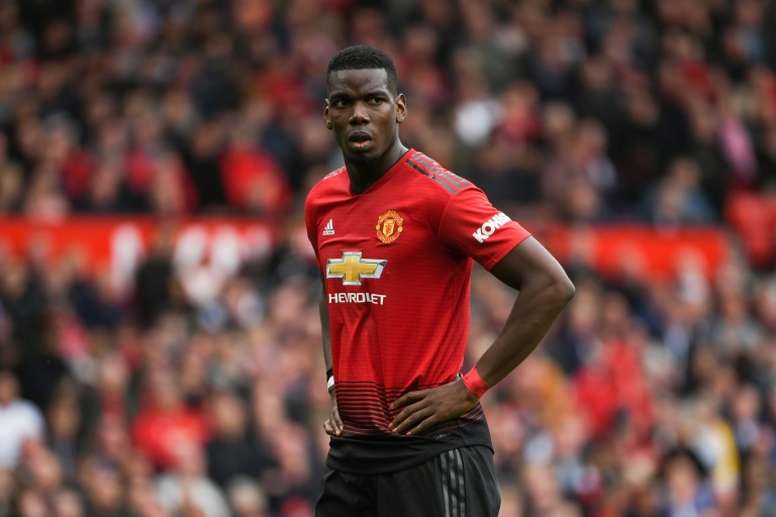 Paul Pogba admits he wants to leave Man Utd
Real Madrid target Paul Pogba has publicly stated that he would like to leave Manchester United this summer.
The 26 year-old Frenchman has been at Old Trafford since summer 2016 when he returned for a second spell after Jose Mourinho was appointed manager. In the 2017/18 season, he was United's hero at the Etihad when he delayed Man City's Premier League title celebrations as well as lifting the World Cup with France while despite scoring 16 goals in all competitions last season, his highest ever for the club, he has been regularly criticised for his poor attitude.
Firstly, he had a public spat with Mourinho after their relationship turned sour. After a string of poor results, the Portuguese was sacked by the club back in December and Pogba picked up after his dismissal. However, in the back end of the season under Ole Gunnar Solskjaer, his performances worsened once again at a club which failed to make the Champions League.
The Frenchman has also been subjected to criticism from journalists and former players. United legend Gary Neville stated back in April that he thought Pogba did not want to be at the club which he claimed had "Japanese knotweed" which needed clearing out. Graeme Souness also slammed Pogba by saying he "lacked a basic understanding of his position."
Amid that backdrop, Pogba seems to thinking of pastures new next season. Speaking to reporters in Tokyo, he said: "With my season being my best season as well... I think for me it could be a good time to have a new challenge somewhere else."
He has been heavily linked with a move to Real Madrid and the coach Zinedine Zidane has made no secret of his desire to sign his compatriot. In addition, in an interview, Pogba also spoke of his dream to play under his 'idol' Zinedine Zidane so when Zidane returned to Real Madrid, talk of Pogba moving to the Spanish captial came to the fore.
The midfielder joined in 2016 and has scored 31 goals in 135 appearances. It remains to be seen where he will go, but it looks like his time at Old Trafford has come to a close.