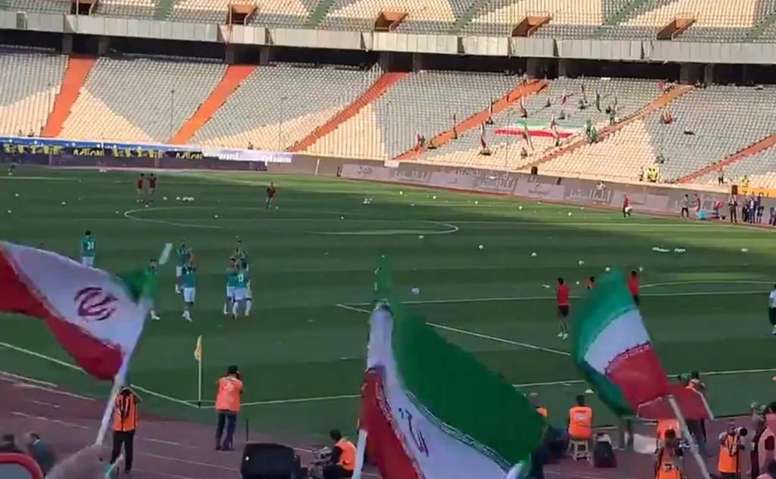 Party time in Iran: even the players applauded the women in the stands
Iran played host to Cambodia at the Azadi stadium which coincidentally translates as Liberty stadium. The Iranian government changed the law so that women could watch football live at the ground.
Of course, there was a a party atmosphere in the stands before and after the match. Hundreds of women went to the arena to watch the match which ended in a thrashing. And they made themselves heard during the warm-up.
Practically all of them had Iranian flags and were chanting. It was an unforgettable moment for them, so much so that even the Iranian players welcome them with applause while they were warming up.
October 10, 2019
The match was 7-0 at half-time and it ended 14-0 so there were plenty of happy faces in the stands.