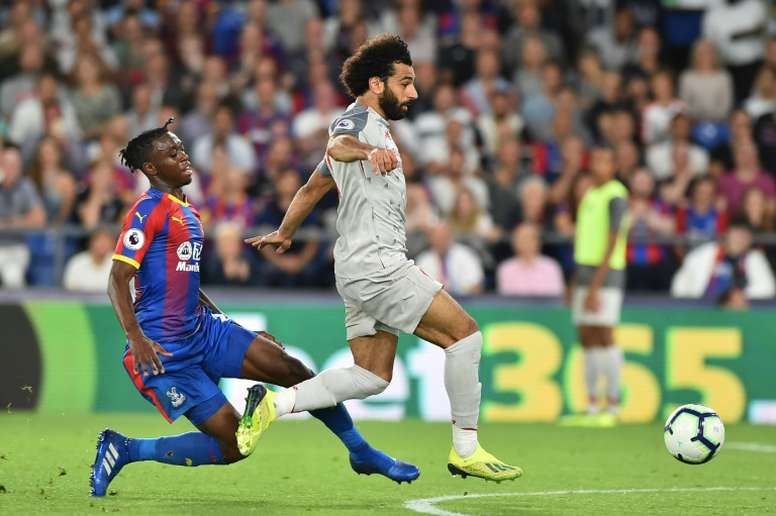 Palace boss unconcerned by talk of City interest in Wan-Bissaka
The 20-year-old has leapt to the top of Palace pecking order at full-back this season, leaving the likes of Martin Kelly and Joel Ward twiddling their thumbs on the sidelines.
Wan-Bissaka has started 10 of Palace's 11 Premier League games so far this season and led to a maiden England U21 call-up, with reports this week suggesting that City were keen on a move for the talented youngster.
However, Hodgson was in no mood to speak about such rumours ahead of his side's clash with Tottenham at Selhurst Park on Saturday night.
"I've got absolutely no idea if there's any truth to the subject at all," Hodgson said. "You'd have to ask Pep Guardiola and I very much doubt whether he'd give you an answer anyway."
"But it's good I suppose that there are people out there writing stories, who see the quality of Bissaka and appreciate what he's been doing and linking [him] with another club."
"But as far as we're concerned of course we have him as our player, he's under contract with us and we have no desire or intention of selling him so it's certainly not anything which occupies my waking moments or sleeping moments either for that matter.
"I always wonder when I see those reports what Kyle Walker and Danilo are thinking.
"It's very easy for people to link anybody with anybody.
"I'm happy he's here. I'm happy he's playing well. I'm happy his skills are being recognised and long may that continue."